What Makes the Perfect Blog Post?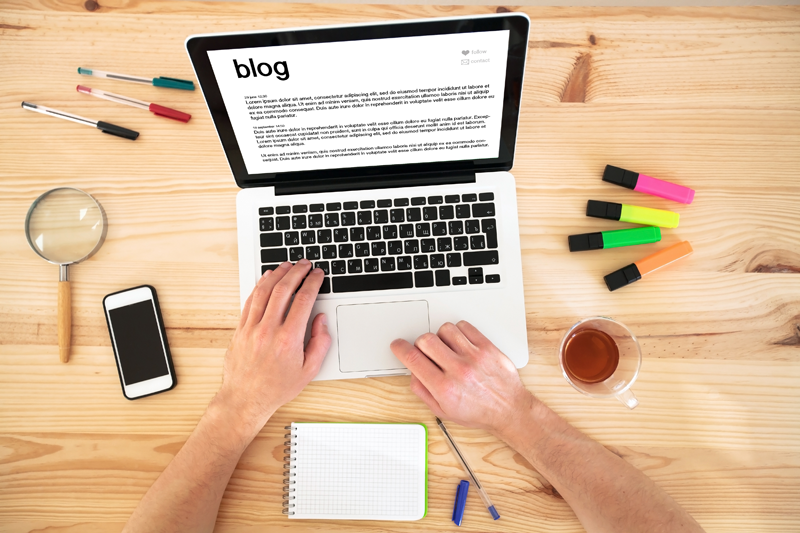 If you're new to writing, creating the perfect blog post can seem hard. While there are various elements to it, crafting a good-quality blog post is easy if you know what works. To keep you on the right track, we've written this article to explore what makes the perfect blog post. If you want to know more, keep reading!
Attention-Grabbing and SEO-Friendly Headline
The first thing to tackle is the headline. The perfect headline will grab the reader's attention and get them to click on the post and read more. Unfortunately, the average attention span of an internet reader is around 8 seconds. This means a catchy headline is vital if you want people to click and stay on your site. On average, 60% of readers don't read past the title. While this may not sound like a good thing, it actually presents a big opportunity if you manage to get your headline right.
As well as grabbing the reader's attention, your headline needs to perform well on search engine results pages (SERPs). Google considers your headline the ranking results on SERPs, so an optimised title will put you in good stead to appear near the top. To determine what words people are searching for, use tools like SEMrush, HubSpot's Keyword Tool or Google's Keyword Planner. You can then see which words will be easier or more difficult for your blog post to rank for.
Generally, long-tail keywords are the most effective. This is because they're more specific to the audience you're targeting and therefore attract the right people. They're also less competitive to rank for, allowing you to appear closer to the top of SERPs. Long-tail keywords are longer and more specific keyword phrases that customers are more likely to use when searching the web.
Once you've chosen your keyword, it's time to craft your title. Generally, the ideal blog post title length is less than 60 characters. Studies suggest that the most effective titles have around 6 words. This is because readers tend to absorb the first 3 and last 3 words when scanning a headline, so a 6-word title has the best chance of being read.
Of course, sometimes six-word titles aren't feasible. If you can't cut your headline down to six words, don't panic. Make sure your headline reads well and put the most important information at the beginning and the end.
Meta Description
While the meta description isn't part of the main blog post, it's just as important. For anyone unsure, a meta description is the HTML attribute that explains the content of a web page. Essentially, it's a short description that appears on a SERP to show what the page is about. The headline and meta description work together to compel users to click on a page and read the blog post. The ideal meta description will give a brief description of the blog post and be SEO-friendly. For best results, keep the meta description length under 155 characters.
Intriguing Featured Image
A featured image sits at the top of a blog post and compels readers to keep reading. As well as reflecting what the story is about, the image should also intrigue or provoke readers. Try to avoid images that are too literal or obvious. If you can't find anything suitable, go for something aesthetically pleasing to draw readers in and encourage them to stay on the page. Make sure you choose images that you're legally able to distribute. Various websites offer copyright-free images including PixelBay, Negative Space and Unsplash.
Good Introduction
The introduction needs to hook the reader and convince them to keep reading. It also needs to explain what the post is about so that the reader knows what they're getting. To avoid annoying your readers, don't use clickbait. Make sure your post is really about what it says it is. Whether you open with a question, humour or an interesting fact, make the introduction as attention-grabbing as possible. Once you've written it, read and back and decide whether it would make you want to keep reading.
Organised Sub-Headers
Sub-headers are another SEO element that helps your post to rank on SERPs. Sub-headers also organise and break up your blog post into smaller sections to signal to your reader, and Google, what the article will cover. For best results, sub-headers should be written with H2 tags as opposed to H1. This will show Google that they're sub-headers and not titles. To help your blog post rank on Google, integrate your targeted keywords into the sub-headers, too.
Quality Body Text
It goes without saying that the body is the most important part of your blog post. This is where your readers will derive the most value and decide whether or not to come back for more. The ideal blog post length will depend on your topic and what you want to achieve. If you want more comments, shorter blog posts with 300 words or less usually work best. If you're hoping for social media shares, medium-length blog posts with 600-1250 words are your best bet. These are long enough to engage readers and also work well for SEO. If your main goal is to get more traffic from Google, longer, heavily researched posts with 2000 words work best.
Conclusion
When you're ready to wrap up, write a conclusion to let the reader know that the post is ending. This doesn't need to be lengthy, but is should recap the article and provide more guidance and resources. You may choose to finish with a call to action for your reader. This may be a content offer, advice, or a link to another related article.
So, what makes the perfect blog post? In short, you need an attention-grabbing title, a meta description, a relevant featured image, an enticing introduction, organised sub-headers, quality body copy and a conclusion to wrap the post up. For best results, remember to research your keywords and keep your blog post SEO-friendly. This will help you to appear higher on SERPs and drive more traffic to your website or blog.