Getting Your Business on Twitter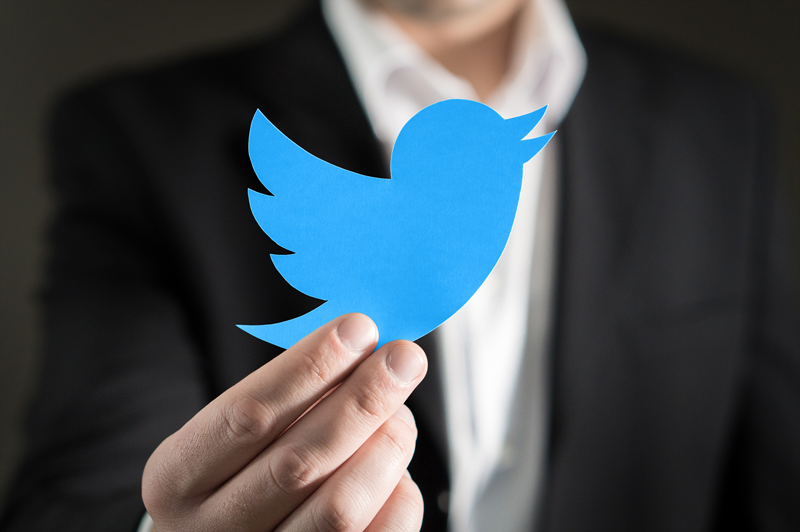 There's no doubt about it, Twitter is one of the most powerful marketing tools for businesses. However, it's still under-utilised by many brands. Whether you're hoping to promote your brand, reach a new audience, or educate customers about your product or service, Twitter can help you to achieve your marketing goals.
Many brands avoid Twitter because they don't know how to use it, or they believe that running a business account can be too much for a single person. While managing multiple social media accounts does take time, there are various tools available to help you do this. If you are strapped for time, you don't have to post on Twitter multiple times each day. The main thing is to have an account set up, so you have a social presence. To help get you started, here is everything you need to know about getting your business on Twitter.
Make a Twitter Account
The first step is to create a Twitter account. To do this, head to Twitter's site and enter your name, work email address and create a password for the account. If multiple people are going to be managing the account, the password will need to be multi-user friendly. Once you've signed up, you can fill out the information for the rest of your profile. Thankfully, all of the fields are changeable and easy to format; this means you don't have to worry too much about inputting the wrong thing. Once your profile is set up, you can have a look through and change anything that you need to.
When it comes to choosing a Twitter Handle, keep it short and sweet. Try to stick as closely to your brand name as possible, as you want to be found easily by customers and people in the industry. Twitter's character limit has recently moved from 140 characters to 280. While this is a significant increase, you still need to keep tweets fairly short. When customers mention you or reply to a post, your handle will take up some of the characters. For this reason, it's best to keep your username as short as possible.
Connect with Other Users
Like most social networks, Twitter is all about connecting with others and sharing content. Thankfully, Twitter makes it easy for new users to connect with other users and even allows you to find relevant brands and influencers.
You can start connecting as soon as you've filled out your profile. Once you've done so, recommendations will pop up on who to follow. This is usually a combination of business leaders, celebrities, comedians, athletes and musicians. However, you also have the option to search for users who match your brand's interests.
Once you start to follow people, Twitter provides more suggested users to connect with based on your previous choices. More suggestions will also appear when you visit a user's feed. Connecting on Twitter is super easy, and unlike Facebook, it's normal to follow or connect with people you don't know personally. The platform is all about building connections rather than chatting with people in your personal network.
Add a Profile Image and Header Image
Now you've set up your Twitter account, it's time to add more detail to your profile. To do this, hit "Edit Profile" on the right-hand side of the screen below the header.
The first thing to do is to upload a profile and header image. Your profile image should be clear and distinguishable when viewed from a mobile device. For a business account, this is usually your logo. If you don't have a logo sized for social media, contact a graphic designer to get this sorted. For best results, you'll need to upload a square image with the dimensions recommended by Twitter. If you want to go larger, that's ok, but remember that Twitter will shrink it down to fit. We advise against uploading a smaller image as your logo may appear pixelated on certain devices. The header image can be much bigger, so choose something striking that ties in with your brand. Most of the businesses use aesthetically pleasing photos to engage users who are visiting their profile.
Update Profile Information
Once you've uploaded your images, you can update your profile information from the same screen. Here, you can add a web address, your location and a short bio. In your bio, explain what your brand is about as clearly as possible. Instead of including tons of hashtags or buzzwords, ensure the bio reads well and informs viewers what your business is about. You can also use this screen to update the colour scheme of your profile. To keep everything consistent, choose a colour that matches your logo and colour palette.
Start Sending Tweets
Once you've updated your profile, you're ready to start sending Tweets! As mentioned earlier, each Tweet has a limit of 280 characters, including links and Twitter handles. You'll need to keep your tweets short and sweet which may take a bit of getting used to. However, it shouldn't take long to get into the swing of things. While each message should be short, remember to keep things professional. Avoid using text lingo such as "u" for "you" and "4" for "for" but don't be afraid to use recognised abbreviations such as TBT and ICYMI.
Like any social network, Twitter takes time to master. However, with the above guide for getting your business on Twitter, it won't be long before you're up and running! Once your profile is set up, the most important thing is to stay active. Post good-quality and relevant content as often as possible to keep your customers engaged.