How Does Instagram Shopping Work?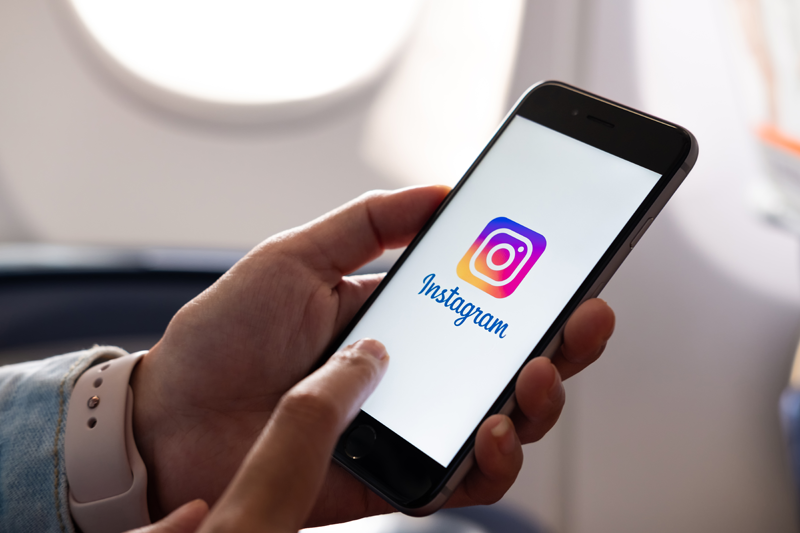 If you own or run an e-commerce store, you're probably aware that Instagram is not the easiest platform to sell on. While there's scope to make big money on Instagram, it requires time, dedication and creativity to get your customers to click through a link and buy a product. For instance, if you sell beautiful knit-wear, you might share an image of a model walking through London wearing your scarf. While these products are obviously for sale on your website, you're unable to share a direct link or any of the product details unless you put them in a comment below. Currently, the best way to get around this is to tell customers that they can find the product link in your bio. However, as Instagram only allows one link in the bio, this can be tricky if you're trying to sell multiple products. For this to work, you'll need to change the link each time you share a product. While this is possible, it's certainly not time-efficient.
Thankfully, all that may change with the new Instagram Shopping program. The program is currently in its test stages and is only available to businesses in select markets. However, if everything goes well, it could soon be available to everybody. To see if your business meets the requirements, visit the Instagram business page. There, you can see which markets can use Instagram Shopping and find out how to submit your profile for review.
What Instagram Shopping Looks Like and How it Works
The new Instagram Shopping program allows users to view an image, click for the product details and then be redirected to the actual store to purchase. This allows users to get all the details they need from Instagram before being taken away from the app.
So, what does Instagram Shopping look like and how does it work? Let's say you're scrolling through your feed and you notice a nice hat you'd like to know more about. If the company uses Instagram Shopping, you'll see a Tap to View Products button at the bottom of the image. The great thing about this is that you can have multiple links in each image, allowing you to show multiple products in one go. When the Tap to View Products button is clicked, the product names will appear, along with how much each one costs. If you click on one of these products you'll be able to see more information about the item. On this page, the seller can write up a full description of the product to provide a more user-friendly shopping experience. The best thing about this is that the product page remains on the Instagram app. This is ideal if you're just browsing, as you're not redirected to the merchant's website until you're certain you want to make a purchase. If you decide you want to buy the product, hit the Buy Now button to be taken to the seller's website.
Research has shown that most people aren't going to buy an item based on an image alone. Customers are smarter than that and want to know more about the specification and pricing before handing over their money. Instagram has taken this on board and ensured that Instagram Shopping provides the details you would find in a regular e-commerce store.
What's Good About it?
There are several great things about the Instagram Shopping program. For starters, it isn't inconvenient to casual viewers who just want to browse the images. If you're not there to shop, being redirected to the merchant's site for clicking on a product image can be annoying. Secondly, Instagram has designed the Shopping program with merchants in mind. If a user wants to make a purchase, they are sent to the seller's online store. This differs from Facebook stores and Pinterest Pins as you can still measure your traffic and get buyers to use your site. Essentially, Instagram isn't forcing users to stay on the app. If they want to remain on Instagram, they can. If they'd like to visit a store, that's possible too.
When Should You Expect to Start Seeing Instagram Shopping?
As mentioned above, Instagram Shopping is currently only available to businesses in select markets. Additionally, your Instagram account and business must fulfil certain requirements. For instance, you and your business must comply with the merchant agreement and commerce policies, you must have an Instagram business account and a connected Facebook page, and you must primarily sell physical goods.
If you fulfil these requirements, you can submit your account to Instagram for review. To do this, go to your profile's settings, hit Business and hit Shopping on Instagram. Follow the steps to make sure you meet the requirements and then submit your account for review. The process usually takes just a few days, but it can sometimes take longer. If you've been approved, you'll receive a notification from Instagram and be able to set up the tool. You can then start tagging products in your posts and stories for customers to view.
The new Instagram Shopping is huge news for any e-commerce business. While you've always been able to sell on Instagram creatively, the new program will make it easier for both the customer and the merchant. Instead of having to share a link in the comments or your bio, customers can simply click on the image to view more information and then be redirected to your site if they so wish. To stay up to date with the Instagram Shopping platform, visit the Instagram business page. There, you can read the latest news and updates and see videos of the program in action.