Emojis in Emails: The 2019 Trends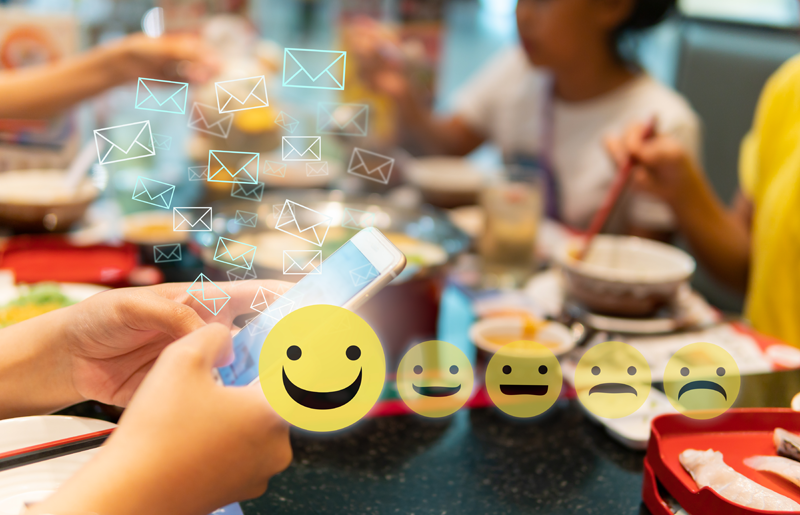 In celebration of the recent World Emoji Day, Adobe put together its first-ever Emoji Trend Report. The goal of the report was to discover more about the impact of Emojis on our lives, relationships and communications, and to find out where, why and how people are using Emojis and their opinions on them. In the past ten years, digital characters have come a long way. In the past, using Emojis in an email would put you at risk of seeming unprofessional; however, that's no longer the case. Today, most people in the business world are accustomed to seeing them in marketing emails.
Below, we explore some of the 2019 trends of Emojis in emails and uncover some tips to help you engage your subscribers.
Why Are People Using Emojis in Emails?
Below, we explore some of the findings from Adobe's Emoji Trend Report and discover why people are using Emojis in emails.
Makes You Seem More Approachable
According to the trend report, the majority of Emoji users believe that people that use Emojis in emails are friendlier and more approachable. Emojis are the perfect way to bridge barriers and encourage people to share their ideas and thoughts, with 93% of users using them to lighten the mood of conversations. 91% of the participants said they use them to show supports to people, with the favourite characters being 😂, ❤️, and 😘.
Communicate Across Language Barriers
In the study, 94% of Emoji users noted the ability to communicate across language barriers. As Emojis are digital characters, people worldwide can use them to express emotion. 90% of participants said that the ability to share thoughts and ideas was one of the biggest benefits of using Emojis.
Convey Emotions
65% of Emoji users are more comfortable expressing emotion through emojis than speaking on the phone. This is particularly true for Generation Z users, with 83% of them preferring to express their feelings through an Emoji than in words.
Unlock Business Opportunities
Emojis can even unlock business opportunities. According to the report, 44% of users are more likely to purchase a product advertised using Emojis, while 58% of users are more likely to open an email that has an emoji in the subject line.
Fuel Positive Perception in the Workplace
Out of the users that were surveyed, 61% of them exchange Emojis at work. When used in the workplace, 78% of users feel that they positively impact likability, 63% feel they benefit credibility, and 74% believe they make positive news more sincere.
They Can Help You Stand Out
Many brands are now using Emojis in their subject lines. The main purpose of this strategy is to catch the eye when scanning through hundreds of emails. According to the report, Emojis in email subject lines have been proven to work 60% of the time, increasing open rates by 25%.
They Reduce Character Counts
Emojis allow you to express a particular mood or piece of information in a single character. This can save valuable space in the subject line, something that's particularly important for mobile users. On average, only the first 30 characters of a subject line will display on a mobile phone, so conveying a message with a single character is ideal.
Tips for Using Emojis in Emails in 2019
Know Your Audience
Before using Emojis in emails, it's important to know your audience. For a successful business, brands need to establish an emotional connection with their customers. Of course, the use of Emojis may be inappropriate in some industries. When Emojis don't work, they can negatively affect open rates by up to 60%.
Test the Effectiveness
If you're running several campaigns, you'll want to determine whether it's the Emoji or the offer that influenced your open rate. Before sending the final message, try the same subject line without the Emoji to test its effectiveness. It's best to test at least three subject lines before making a decision.
Don't Go OTT
Using Emojis too frequently may annoy your subscribers and encourage them to delete your message without opening it, or even unsubscribe. This is likely to happen if the Emojis aren't relevant to your campaign. Just adding a ton of hearts or smiley faces to your subject line with no purpose probably won't drive the results you want. If an Emoji has nothing to do with the email copy, leave it out. For best results, use Emojis sparingly and choose symbols that are relevant to your brand or campaign.
Check They Display Correctly
There's no point using Emojis if they don't display correctly. To ensure they are supported, create a test list that includes email accounts from all the main ISPs so you can see how the symbols show across devices. Even if they're supported, the Emoji may look different depending on the device or email provider, so testing is a must!
Build a Collection
For ease of use, develop a collection of Emojis for offers and holidays that suit your brand. Once you've established that they work, keep them to hand for simple, grab-and-go email campaigns. For best results, try to think outside of the box. Everyone adds a little Santa to their subject lines over Christmas, so be creative and come up with something different.
If you want your email to stand out, give Emojis a try. Something as simple as a clock face for your annual sale or a football for a World Cup promotion may be enough to increase your open rates and bring in new business. Adobe's Trend Report shows that Emojis are valuable tools in the workplace. They give your brand warmth, boost engagement and allow you to convey a message in a single character – just make sure you use them wisely!