Best Apps for Marketing Teams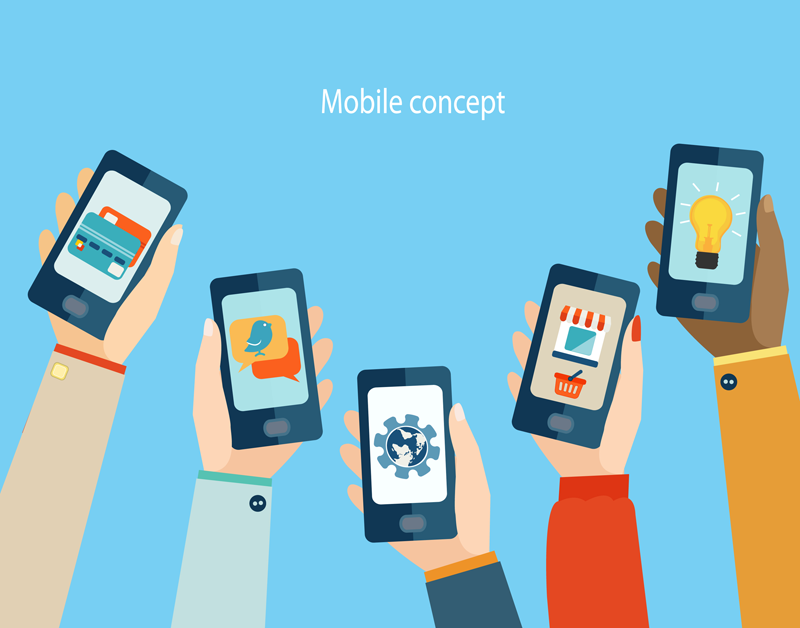 The modern workplace is vastly different from what it was ten years ago. Today, it's possible to converse and do business with people on the other side of the world and even have employees working from different time zones. None of this would be possible without the use of collaboration apps. While designated office space may be unnecessary, co-workers still need to collaborate. There are many great apps available to help marketing teams, so many, in fact, that it can seem overwhelming at first. Thankfully, we're here to help. In this article, we explore some of the best apps for marketing teams.
Trello – Project Management
The first app on the list is Trello, an app dedicated to project management. There are thousands of similar tools on the market that range in price and complexity; however, Trello is certainly one of the best. The popular app has become synonymous with project management for users across the industries.
The best thing about Trello is its simplicity. Almost anyone can understand the basics within 15 minutes and become proficient using the Kanban scheduling system. Better still, the app has several integrations and can work with almost anything through IFTTT or Zapier.
SugarSync – Cloud Storage
When it comes to storing, backing up and sharing data between teams, Dropbox has been an industry favourite for many years. However, with cloud storage coming on in leaps and bounds, new apps are hitting the shelves that may work even better than the trusty DropBox. One of these is SugarSync. The new cloud storage app does everything that DropBox does, along with some handy extras. For instance, you can remotely delete an entire synced folder, which can be particularly useful for teams with remote workers. You can also back up your entire folder structure and its contents. This allows the path to your files to be the same, regardless of which device you're working from.
Chanty – Team Chat
Communication is the key to a successful business. With remote working, it's no longer possible to shout across the office for feedback. Instead of sending a lengthy and time-consuming email, many businesses are now using team chat apps. Although Slack has been an industry favourite for quite some time, many companies are now replacing it with a less complicated solution.
Chanty is one of the team chat apps looking to take Slack's place. With features such as in-app task management, unlimited message history, a growing number of integrations and easy search options for files and messages, it's no surprise that Chanty is growing in popularity.
LucidPress – Collaborative Design
If there's one area of marketing that needs communication, it's graphic design. While sending an InDesign file to colleagues and waiting for email feedback is possible, it's far from ideal. To work at their best, designers need to be able to send files quickly and get a snappy response. LucidPress makes this possible. The new collaborative design app bridges the gap by allowing co-workers to design together in real-time. Boasting innovative features such as live chat and responsive comments, LucidPress banishes the need for email responses or feedback lost in project management applications.
UserSnap – Bug Reporting
For designer and developer teams, one of the biggest collaboration needs is to report bugs. In the past, designers would have to open a separate app to let the developers know about an issue. As well as this being inconvenient, there's a chance that some of the messages will get lost in in the process. Thankfully, UserSnap is here to solve all your bug reporting needs. Allowing you to track bugs directly from your browser, the app is set to change bug reporting as we know it. With UserSnap, you can also annotate screenshots and request changes in real-time instead of having to fill out a complex form.
Box Notes – Collaboration in Writing
If you're looking for a collaboration app that makes writing easier, look no further than Box Notes. While Google Docs is a popular solution, many teams find it clunky and struggle to send Word files as attachments. Box Notes was created by the Box team who were previously known for their cloud storage app. The app allows you to create, edit, and share documents with up to 20 people at a time. Furthermore, it lets you share documents with non-Box users – an essential for teams working across different companies. Besides writing, the app can be used for brainstorming, taking notes and creating plans. What more could you want?
SalesFlare – Customer Relationship Management
Customer relationship management is important in any business. With established apps such as PipeDrive, AgileCRM and Salesforce, the new CRM app SalesFlare had to do something drastic to make themselves known in the industry. In addition to the usual CRM necessities, SalesFlare has a great design, easy use and countless automation options. To top it off, the app allows different stakeholders to collaborate on their work, and it couldn't be easier!
AppearIn – Video Conferencing
In the modern workplace, remote working is becoming more and more popular. With this in mind, meetings no longer take place in offices; instead, employees hop on a video call from their remote locations. Previously, tools like Google Hangouts and Skype were industry-standard. However, businesses are now looking for more robust solutions that meet their needs. Today, AppearIn is one of the most popular video conferencing apps, with features such as group video calls, conference rooms and more. The app stands out from Skype and Google Hangouts with its ease of use. To use AppearIn, all you need is the link to the room, and you can join the conference from any device.
So, there you have it – the best apps for marketing teams. With the applications above, collaboration is quick, simple and stress-free.