8 Budget-Friendly SEO Tips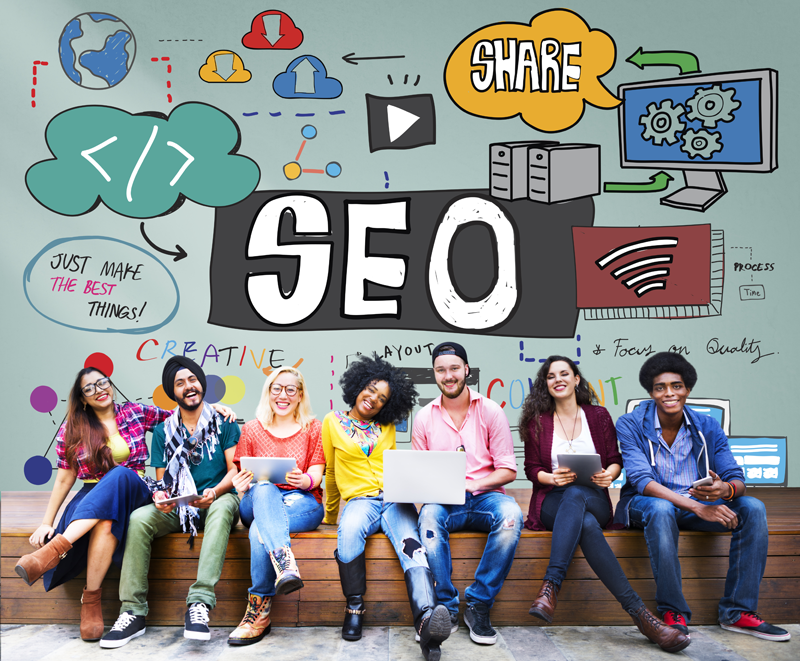 Search engine optimization (SEO) is very essential to any brand seeking to build and solidify its online presence. The web is incredibly huge and it is almost impossible to go through the different types of content that are churned out 24/7. Therefore, there is a dependence on search engines to help sift through this web to dig out relevant information with several algorithms that affect SEO.
If you are on a low budget and would like to boost your website's SEO, the help of of an SEO marketing agency will prove to be more cost-effective as they will know how best to use your budget to achieve great results. If you prefer to tackle it yourself, here are eight budget-friendly SEO tips.
1. Create informative content
Content generation is one of the easiest ways to improve a brand's SEO without having to break the bank. Brands can create a blog on their website where they can publish content relevant to their business and their target audience. Search engines are always on the lookout for fresh content, so it is important to keep such blogs updated with new content as frequently as possible. However, avoid repeated content with the same message, search engines frown at this.
In addition to the above, brands should also focus on creating content that is very detailed rather than skeletal content. Always think about the consumer when pushing out content. Ask yourself: is this content detailed enough to help the consumer? What's the reason why the consumer is looking to get information on this topic written? If you are unsure about the kind of content that will appeal to the brand's target audience, start with creating content around the questions people frequently ask. Also, in order to prepare the brand ahead of the "world of voice search", content should be crafted in long tail keywords similar to how people use voice search tools.
2. Creatively use industry-relevant keywords
Keywords are an essential SEO booster and brands can take advantage of it to boost their ranking on search engines. Knowing both the long tail keywords and short tail keywords that consumers are using to search for the product the brand sells is critical. These keywords have to be used in content that the brand pushes out online. In addition, there are secondary keywords associated with primary keywords that best fits the brand's industry. Both should be used so that the brand can always rank high for both keywords when used in search engines.
3. Explore the benefits of video content
Nowadays, video content is very much appreciated compared to long articles published on the web. The reason for this is that we now live in a fast-paced era where people are consistently looking for information on the go. People generally prefer not to read through long articles. This explains the growth in popularity of voice search, home assistants, mobile devices and video advertising campaigns on YouTube, Instagram, and Snapchat. With video content becoming a trend because of the high rate of video consumption, businesses can also take advantage of this by creating video content relevant to their brand. This should also be relevant to the needs of their target audience who also want to jump in on this SEO boosting content format.
4. Improve the user experience of website visitors
Creating a memorable user experience for people visiting the brand's website is very important if you are considering a budget-friendly way to boost your SEO. It is a fact that search engines will not take a website seriously if two key elements are not in place: fast opening speed and responsiveness to mobile devices. The reason for this is because these search engines understand that time is of the essence to everyone.
Millennials, in particular, are known for having a very short attention span People mostly use mobile devices to search the web for answers to general topics as well as very specific topics. These search engines must be able to provide a list of web links that provide the most relevant answers fast, and if a website is void of these two essential elements, it will definitely not rank high – even if it has all the right information. Inevitably, this will obstruct the flow of organic traffic to the website. In addition, having these two elements can help reduce the bounce rate on the website which also helps to boost SEO.
5. Explore social media to boost search rankings
Social media is a very powerful tool for boosting the SEO of any brand at no added cost. Social media platforms like Instagram, Twitter, Facebook, Tumblr, LinkedIn, Pinterest and YouTube are literarily free to use. Search engines love these platforms because there are web links owned by very reliable brands that are also conscious about keeping their community spam free. These links are also loaded with relevant content – which is a major attraction for search engines. Brands can create and push out all types of content on these platforms to boost their SEO.
6. Use Google tools to boost search rankings
Google is one big tech brand with a lot of products that can help any big or small brand. It also owns one of the most popular search engines that many websites are constantly fighting to rank highly on. Using products owned by this brand can help you rank high on its search engine. Popular products like YouTube, Google my Business, Google mailing service, can help boost SEO ranking.
7. Leverage on both internal links and external links
Search engine web crawlers are very keen on both internal and external links. Linking your best-performing articles on another post helps visitors to easily navigate the website. This, in turn, extends the time visitors spend on the website, also making it easy for these web crawlers to index such posts. In addition, external links are also favored by web crawlers because they are like pointers that indicate that there is something valuable on the website. This is similar to the way some brands use platforms like Medium to drive more organic traffic to their website.
8. Focus on localizing your content to boost local SEO
Local SEO is a major budget-friendly SEO booster for any brand seeking to dominate a locale. Ensure that you localize your content at every opportunity.