7 Ways to Build Brand Authority Using SEO and Link Building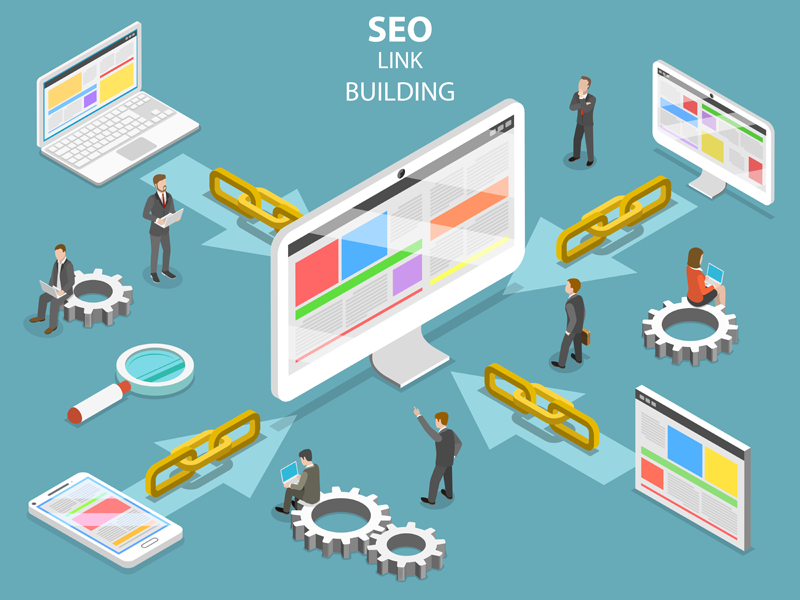 A brand should reflect a personality that the target audience can easily relate with. Being an authority as a brand in a specific industry means that the target audience not only finds such you relatable but also respectable. However, building a brand with authority cannot be done in one day. It takes a lot of work. If you would like to use SEO and link building to establish your brand's authority online, it is worthwhile getting in touch with a digital marketing agency for assistance. Consider these 7 ways to build brand authority using SEO and link building.
1. Have a clear understanding of the brand
This is the first and most important rule because you cannot build a brand that you don't know anything about. Why are you creating this brand? Which industry is the brand under? Are there other people doing the same thing you want to do? Who are those that the brand will target? These are some of the questions you should ask yourself before you embark on this journey. It would help you know how to attract the audience you are aiming for and the best platform to reach them. It would also help you understand the kind of content that would be most appealing to your target audience.
2. Get the right content and be consistent
Now that you have a clear understanding of the kind of brand you want to create as an authority on the web, it is important to get the right content. The content is what you will use to show that you are indeed an authority in what you claim to be. Pick a lane and focus on it until you become an established brand in your own right. You can't be claiming to be an authority in building a successful podcast and you don't own a podcast linked to the website that you use to publish your expertise on.
In the same vein, you can't also claim to be an authority in cryptocurrency and be talking about parenting or pregnancy. You need to pick a lane, write about it extensively and consistently until you grow to be an authority. You will have to spend the first two years or more churning out relevant content on the area you have chosen to be an authority in.
3. Do a proper SEO audit for your website
Doing this audit professionally will shine the light of search engines on the website. Search engine optimization (SEO) is very important when trying to build a brand online. If you do your research well, you will discover that you are not the only one trying to build a brand with authority in the industry that you have chosen. This means that the world wide web will always have people in the same field or industry publishing the same or similar topics every single day. The fact is, not all of these contents are seen – even if they are of high quality.
The reason for this is that many websites are poorly optimized for search engines. These search engines are responsible for digging through the web to find the best content for people who search with their search tools. So if your website is not properly optimized, you are likely to remain unnoticed. SEO audit helps to keep your website up-to-date with current SEO rules so you can rank better on search engine results page (SERP).
4. Associate with other brands with authority
No-one is an island. If you are going to excel at building brand authority you have to step out of your comfort zone and associate with other people who have already built their brand authority. One way to do this is to approach reputable brands that you can write for as a guest. Always look for the ones that will allow you to link back to your website or at least allow you to display your website link in the author area.
Ensure you write very good content, while occasionally mentioning or making references to other topics you wrote on your website. Be sure to insert links too, if the website owner doesn't mind having external links on their website. Getting a referral from another brand with authority can help boost your SEO, forcing the search engine to consider your website as an authority too (since birds of the same feather flock together).
5. Make use of social media
Social media is a major SEO booster too. Search engines love social networking platforms because they have huge traffic, good content and have very little to zero issues with spammers (and spammy contents). So share your contents on social media as well.
Ensure that you also have social share buttons installed on your website so visitors can easily share your content on social media too. Also, look for groups or people who have built authority on the social media pages as well that you can ask to help you share your content. You can create a win-win partnership deal with them, or simply join authority groups on social media, especially Facebook and share occasionally too.
6. Create awesome internal links as well
This is also an amazing way to build brand authority. Link all your best-performing content or pages on new posts every time you publish. Not only does it boost the SEO of the website but it also makes it easy for visitors to navigate through contents on the website easily. This, in turn, increases the time they spend surfing through your website, it increases page views and it reduces bounce rate which SEO engines do not like.
7. Use both primary and secondary keywords
Keywords are essential to SEO. And as one striving to build a brand with authority, you must be familiar with both primary and secondary keywords relevant to the industry of the brand – or relevant to the audience you are aiming. However, knowing these keywords is not enough, you also have to know how to use it and actually use it! You can install SEO plugins that can help guide you when publishing content on your website.