Accelerated Mobile Pages (AMP) – Are they Worth it?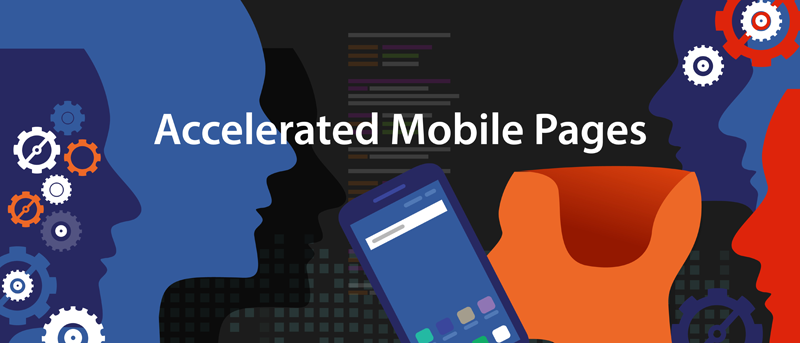 The percentage of mobile device users has really increased over the years and it will keep increasing. A report according to Statista reveals that about 2.5 billion people are currently using smartphones. The rapid increase in that number can be tied to the culture of the fast-paced environment that we are now living in. People always want access to information on the go and at the snap of their fingers. It is safe to say that mobile devices have taken over the world and it has changed the world in its own beautiful way.
Now, any business who wants to be taken seriously must be "mobile compliant". This means that software developers, for example, must find ways that mobile device users can benefit from their inventions. In the same vein, marketers must also find ways to get the word out about their brand to mobile device users and content creators have to do the same. This is where accelerated mobile pages (AMP) comes in.
What are accelerated mobile pages (AMP)?
AMP is an open source initiative by Google which creates an opportunity for anyone to create mobile-friendly content and publish it instantly. This web-based technology seeks to improve the speed at which pages on a website open as well as making published content appear better on mobile devices. The result of this is that websites can eliminate the issues that slow down their performance as well as help improve the user experience across all mobile devices and web browsers. AMP technology activates a very lightweight version of a page which opens very quickly with a display that is completely compatible with any mobile device. Google is known for using these lightweight pages on the search engine results page (SERP). This allows these pages to load in less than a second which is definitely impressive for millennials who want faster results for search queries.
AMP technology uses a streamlined version of HTML. This means that HTML tags would not be useful here, rather a streamlined CSS version will be used to make websites respond well and fast on mobile devices. AMP technology used on a website also helps give the website a high SEO score, because its main focus is website opening speed and responsiveness to mobile devices. Since AMP is already improving the performance of the website in these two key areas, the website is definitely going to get a good ranking on the search engine results page (SERP) all the time.
If you already have a well-designed website that follows these key SEO rules, then you might not have to worry about using an AMP. However, if you are still struggling to align with these rules and would like to use AMP to boost your brand, with the help of a digital marketing agency, the process can be better simplified and implemented thoroughly and the benefits will be experienced. In the meantime, continue reading to find out why it is worth using accelerated mobile pages.
1. It improves the user experience
AMP has a great impact on the experience of users on a website. The first goal AMP technology accomplishes is creating a great first impression by the quality of content displayed. Also, a top priority is the fast opening speed of not just the landing pages but every other page on the website. This alone can lead to a decrease in bounce rate because the user will be encouraged to spend more time browsing through the website, especially if the content is relevant and authentic. This automatically increases the time the user spends on the website and could lead to sales or more leads. The user experience is crucial to the growth of the brand. So if you are struggling to keep visitors on the website consider using AMP today.
2. It improves the website's ranking on search engines
As mentioned, the user experience can positively or negatively impact the website in search results. Ranking well on search engines is a major goal that any serious website aims to get all the time. And SEO plays a huge role in helping brands accomplish that ranking goal. A high bounce rate is also another thing that can affect the ranking of a website on the search engine results page and this is common with websites that open too slow or that are not properly optimized for mobile devices and various web browsers.
3. It increases click-through rates
Visitors are swayed by websites with relevant content, high authenticity, fast opening speed and quick responsiveness to mobile devices and web browsers. If website visitors are impressed with what they see, they are likely to stay longer on the website and go ahead to look at other things on the website thereby increasing the click-through rates. If the landing pages are well designed, it may convince visitors to act on the call-to-action thereby generating more leads or sales.
4. Adds more value for advertisers
Websites running Google adverts or other types of adverts will get more revenue flowing in from their adverts. An AMP-optimized website will receive greater clicks, views, duration per session and so on. And a combination of all these will increase the website's chances of getting more advertisers clicking their ads on the website. Advertisers, on the other hand, will get good value for their marketing investment on such websites with genuine traffic flow.