7 Tips for a Successful Snapchat Marketing Strategy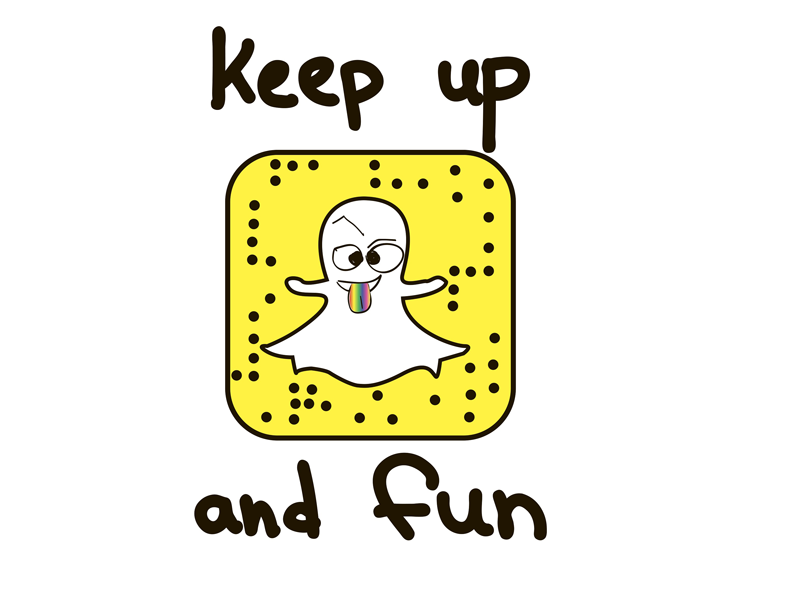 Snapchat is certainly one of the biggest social media networking platforms. It has over 200 million monthly active users usually under the age of thirty-five. If your brand has products or services that cater to the needs or wants of people under that age group, you should certainly consider adding Snapchat to your marketing strategy.
It is quite understandable that brands might be confused as to how a platform that churns a lot of video content that quickly disappears can benefit a brand, but to let that confusion hinder your brand from getting in on all the yummy goodness of Snapchat is a big mistake.
If you would like to utilize Snapchat in your brand's marketing strategy, it would be wise to use a digital marketing agency as they have the knowledge and experience to guide you through the process to fulfill your requirements. Let's take a look at these seven tips for a successful snapchat marketing strategy.
1. Create custom discount codes or coupons
This is one way to increase the sales of your product through Snapchat. You can create a snap telling your followers to create a snap of how and why they like to use your product, for a chance to obtain a discount when shopping for that product on your website. It helps to find other creative ways to get your followers interested in getting whatever discounts or offers you're giving.
You can also share these snaps on your other social media platforms so that you can draw the attention of your followers to the discount or offer that you're currently giving out to your Snapchat followers. This way you can both increase sales and your followings.
2. Post frequent fun snaps about the brand
You should never stop creating awareness about your brand. Let people know what is going on with the brand as often as possible. Share snaps showing behind the scenes of activities that the brand is doing. If you're hosting events as a brand, show behind the scenes of all events. You can also show day to day activities showing the culture of the brand or people working within the company or other exciting things happening within the company.
These are simple ways you can get people knowing more about the brand and its products or services. Doing all these can also help you build and project a brand persona that makes people connect with your brand easily. Building a strong connection with your followers online helps you gain their trust over time which creates an environment for you to sell anything to them.
3. Work with influencers on Snapchat
If you are aiming to get more results with your Snapchat marketing, you definitely have to consider using influencer marketing alongside any other strategy you have mapped out for the brand. Find people on Snapchat that have good engagement levels. Influencer marketing is not just about looking at the followership count of the influencer rather it should be about how well they engage those that follow them. How well they engage reveals two things: the influencer understands who his or her audience is and what their interests are.
The Influencer should also know the kind of content that keeps their followers engaged. Find influencers that fit the culture of your brand. They should have the kind of followers you are targeting based on their interests, age, and location. Also, be careful to stay within the marketing budget you have set for influencer marketing. Always try to look out for a partnership deal with influencers that will be a win-win for the brand and the influencer.
4. Do more live content
Snapchat live content creates the most engagement. Make use of the live stories feature to increase engagement level. If you're having a product launch or any other special event for your brand, encourage your guests/followers to create live stories that they can share with their own followers. You can also repost these live videos on your snap page too. Just find creative ways to share live content so you can get more engagements.
5. Create simple Snapchat promotions
Media Science Lab revealed that Snapchat ads have about 11% chance to convince users to make a purchase compared to other platforms like Facebook, Instagram or YouTube. The secret is that Snapchat is an environment that doesn't seek perfection to gain attention like Instagram. Rather the imperfections of Snapchat sprinkled with the fun and less serious filters makes it hard to differentiate between an ad and a post.
Brands seeking to get the most out of running promoted ads on Snapchat need to understand this. You can start by using a snap with some level of engagement to study how people interact with it, look out for other ads on Snapchat that are also being engaged with by users to see why their content is performing well and try to incorporate it into the next snap you want to promote.
6. Occasionally add 'call to actions' on your snaps
The aim of call to action words is to drive the attention of those engaging with your content to take certain actions that you want. It could be to share your snap with a friend, to create a snap with a filter or to join in on the contest you're hosting on Snapchat. You may also want them to visit your website for more details, follow you on Snapchat or share your content on other social media platforms. You should occasionally add call to actions in your snaps so that you can increase engagement and possibly get some conversions or leads.
7. Track important Snapchat metrics
This is not something that most brands do often, especially the ones that are just joining the "snap gang". You need to track metrics that are important to you on Snapchat. This is the only way you can know whether your Snapchat marketing strategies are working effectively. Some strategies will require consistency over a longer period of time to see results, while others might not. You need to know what's important to your brand and track it so you can know how close or how far you are to your sales or marketing goal.