7 Benefits of Marketing on Whatsapp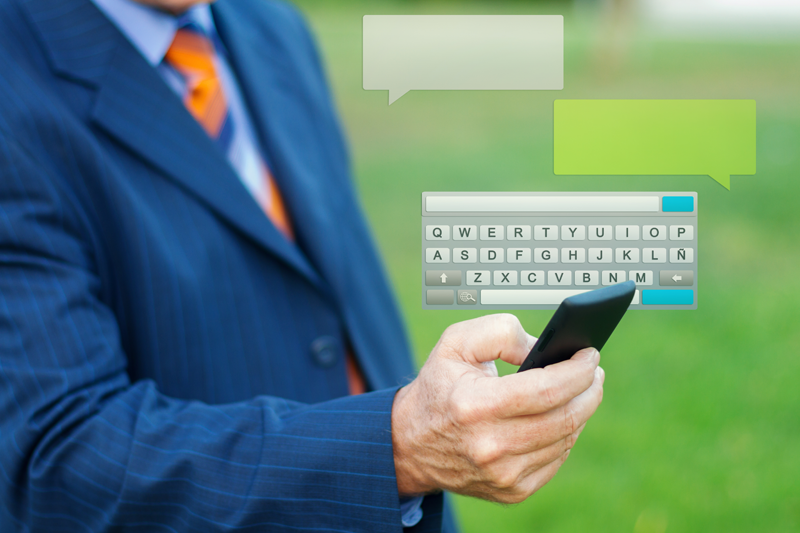 WhatsApp is one of the simplest, convenient and most popular apps for socializing online today. It is understandable why many business owners (especially small to medium business owners) are interested in knowing how best to use WhatsApp to their own advantage. This is irrespective of whether the initial business chat was initiated on WhatsApp or not. If you would like to implement WhatsApp into your business marketing strategy, it would be wise to contact a digital marketing agency to hand-hold you through the process.
If you're still in doubt about the multiple marketing benefits your brand can gain by using this simple app, consider these seven benefits of WhatsApp marketing.
1. A simple and convenient marketing method
WhatsApp remains one of the simplest and convenient ways to market compared to other digital marketing platforms available out there. Brands can upgrade to WhatsApp for business to explore the business features that allow them to accurately brand their WhatsApp profile. This includes details about their business like a website, opening and closing hours, a longer text field to describe the business and so much more!
2. Convey's marketing messages faster
As of 2018, the daily active status users on WhatsApp had risen to about 300 million, while about one billion people use WhatsApp daily. With these rising figures, smarter brands are definitely going to be reaping more from this app by using it to also share their marketing contents as well as getting feedback. Brands can send out messages faster with WhatsApp and also get feedback faster.
Feedback is very important in any communication process because it helps you ascertain that the people you sent the message to understand it. Brands should always anticipate feedback, and should, in fact, encourage people to give feedback on marketing contents they send out through WhatsApp. Such feedbacks could be as little as an emoji or a well-detailed response.
3. Affordable marketing option for brands
Before WhatsApp, bulk SMS marketing was reigning. Brands were either building up databases or buying numbers of people believed to be their target audience and paying heavily to send bulk SMS. Now, with WhatsApp, brands can do the same thing with no limit to the number of people they can send to. This is particularly the case when using a broadcast list rather than sending to individual numbers. There is the option of using either texts alone or images or any other content format.
There is also an option to construct more meaningful messages with more than the 160 characters limit that regular SMS allows per message. This alone should be a major attraction to any business owner looking for cost-effective ways to market their brand.
4. Helps brands improve customer engagement
WhatsApp is a very relaxed online environment that makes it easy and convenient for people to talk freely. Brands should always take advantage of this to get their target audience engaged. Some brands also use WhatsApp to enhance their customer service with the hope of improving their relationship with the customer. Give your target audience a platform where they can easily contact you when they need to make quick inquiries, make a complaint or even place quick orders for your products or services.
It is very important that in order not to waste your marketing efforts, measures need to be put in place that will enhance customer service in other to boost customers satisfaction. The more customers a brand is able the satisfy, the more sales they will record or at least build a stronger relationship that will convert that customer to a loyal and returning customer. In addition, using WhatsApp to enhance customer service is one of the cheapest tools brands can use to do this, compared to other customer relationship management tools and software out there.
5. Helps brands to build a relatable brand persona
Brands struggling to build a brand persona can make use of WhatsApp to do that. It is all about trying to build and show the human side of the brand. It is one of the easiest ways to connect with your target audience. Make use of the status update feature to share content about the brand, the brand's journey, people working with the brand, behind the scenes and so much more. These are simple ways to show your brand's personality.
6. Gets instant results
This is another great reason brands should be using WhatsApp for marketing. WhatsApp gives you the opportunity to immediately keep track of people that are interacting with your marketing content. If you are sending bulk messages to an individual, to your broadcast list or to a group, you can instantly know how many people got the message and how many messages were successfully delivered. You can also see how many messages were actually opened and read (since WhatsApp gives details of the actual time the message was read).
The WhatsApp status also comes with a tracker that tells you the number of people that viewed your status update and the exact persons that viewed it and the time they viewed it. Then you can use this to build a list of your most active viewers, and these are the people you should always send out any marketing information to first. You can also use it to know the best time to post a status update so you can get more views.
7. Offers multiple content options
This is one of the amazing benefits of using WhatsApp for marketing. Brands have the option of using simple texts, videos, links to their website, infographics or GIFs for sharing their marketing content to their contacts on WhatsApp. If you are uncertain about the content format that your WhatsApp contacts would prefer, you can send different content formats at different times either using a broadcast list you've created or on your WhatsApp status. Then look out for the content formats that receives the most interaction.