10 Most Underrated Digital Marketing Tools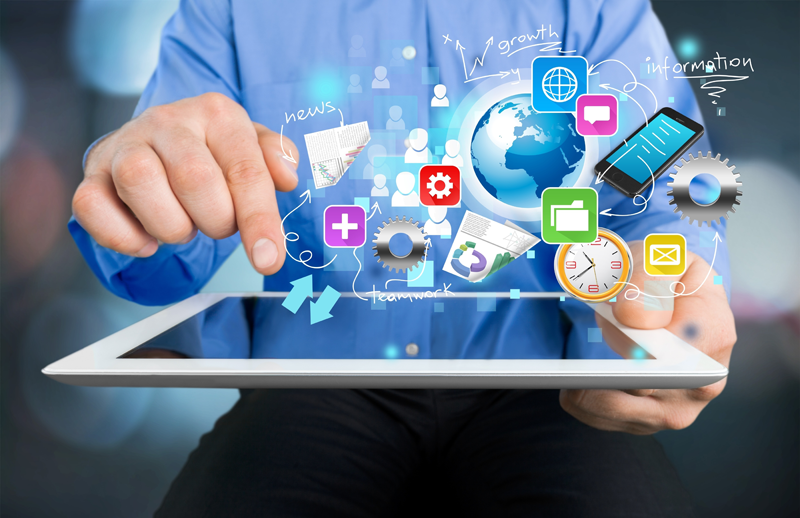 There are many tools out there that digital marketers can use to improve their online marketing efforts. However, there are many other tools out there that digital marketers are not really using. We're going to be unveiling some of these underrated digital marketing tools. If you would like to better understand how these underrated tools can transform your business's digital marketing results, it would be useful for you to get in touch with a digital marketing agency. Now let's consider 10 most underrated digital marketing tools.
1. Funnelytics
Funnelytics is one of the many underrated digital marketing tools. As its name implies, it is used for helping brands to visually map their sales funnel from their landing pages, email newsletters and any other platform used to draw traffic to the brand's website. With this, brands can have a more detailed forecast into the kind of sales they would be expecting based on the results of this tool and they can plan better ahead of such sales. There is the "pro version" of this tool that comes with more advanced features, however, you'd have to pay a lifetime fee for the tool.
2. Mailshake
Mailshake is also another amazing underrated digital marketing tool. Mailshake primarily focuses on helping marketers send bulk "cold emails" directly from a personal email address. There are many times marketers might want to send a cold email to people that they do not have any personal relationship with and they are hoping to get the attention of the person that they are emailing. This tool helps with creating and sending the perfect cold email that will attract the attention of the recipient. This tool is perfect for reaching out to potential customers and generating new business.
3. Seed Keywords
Seed Keywords is also another useful underrated digital marketing tools that helps marketers with finding relevant keywords that will help their digital adverts, websites and blogs perform better organically. The tool primarily focuses on ways to boost the SEO strength of a brand's online presence through its blog and paid digital adverts. Interestingly, this app is free to use too.
Seed keywords are mostly found in both long tail and short tail keywords, they are kind of like the foundational or base keywords that are essential to SEO. And what this tool does is to help marketers find such seed keywords relevant to their industry and their target audience. And these seed keywords can be used to form long tail or short tail keywords for various purposes.
4. Wordtracker Skout
Wordtracker Skout, a very handy plugin by Google (found on Google Chrome) is also a very cool keyword research tool for marketers looking to get more results through the performance of their website on SEO. Unlike the seed keywords tool, Wordtracker Skout aims at scouting very fast, and effectively, live keywords that can help boost the SEO of a website. It also scouts keywords used by websites that are dominating the industry the marketer is gunning for. And this helps the marketer understand the real "keyword language" of the industry of their brand so that it can remain visible to its target audience online.
5. Knak
Knak is also a very excellent tool for a serious-minded digital marketer who is concerned about their email marketing strategies and their landing pages as well. Knak makes it super easy and fast for anyone with little or no experience in email marketing or landing pages to create very effective email newsletters and landing pages. This tool allows marketers to create and send out a more personalized email newsletter to the different segmented subscribers in order to get more results from their email marketeering efforts, giving marketers more flexibility and control over their campaigns.
6. HotJar
HotJar is a really brilliant app that every marketer struggling to keep their website visitors should have. It is a very detailed and comprehensive tool for understanding how website visitors behave on the website and get relevant feedback that can help the brand improve the user experience of their visitors. All of this will help digital marketers learn how to convert more visitors to customers.
7. Readability Score
The Readability Score tool, as the name implies scores the website on how readable the content on the website is. This tool primarily focuses on improving the user experience of the visitor. Visitors should be able to find it easy to read whatever content you have put on the website as well as on the landing pages. This is what this tool does. The more visitors that find your content readable the more positive readability score the website will get and this, in turn, can positively affect the SEO of the entire website.
8. Dead Link Checker
The Dead Link Checker is a must have for any digital marketer in this era. This is because the links are essential to the SEO strength of the website. When you create inbound links on your website or get strong backlinks from other websites, then you need to be sure that those links are working enough to keep boosting the SEO of the website. Broken links can damage the SEO score of the website because the website will keep experiencing bounce rate.
9. Buzzsumo
Buzzsumo is also another awesome yet underrated digital marketing tool that marketers should take advantage of for their content marketing and SEO campaigns. If you're going to excel in your content marketing exploits and SEO then you should keep this tool in hand. Buzzsumo is a perfect social media analytics tool for curating content. Marketers can use it to know the kind of contents that are performing very well online so that you can know the kind of content you can create (that will perform very well).
10. Facebook Audience Insights
Facebook Audience Insights is probably one of the most underutilized tools that digital marketers rarely engage with. This maybe because it is a Facebook analytics tool that helps advertisers on Facebook to increase the performance of their adverts. And the underlying truth is that the analytics results from Facebook can also be used to improve the overall user experience on the website or for other digital marketing platforms.