8 Tips For An Engaging Facebook Page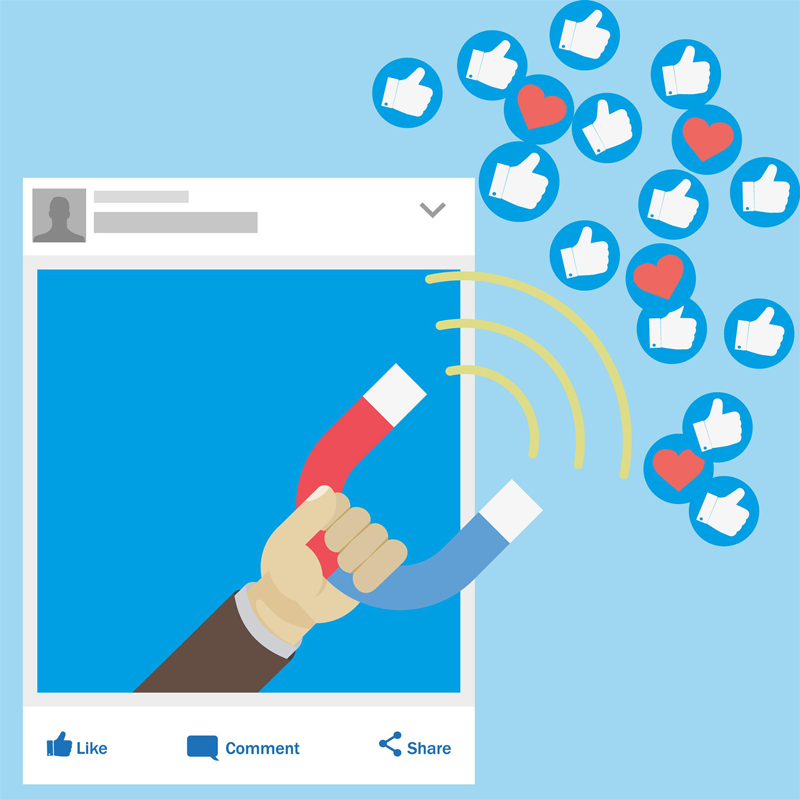 Facebook is one of the biggest social media networking platforms. It is almost impossible to imagine a brand, wanting to enter and conquer the digital social sphere, without having a Facebook business page. As it's impossible to control how the algorithms of these social media networking platforms work, brands are saddled with the Herculean task of keeping up with these ever-changing algorithms.
Businesses are continually looking for ways to keep their page afloat by keeping their audience engaged (in a time where the attention span of millennials keep dropping).
It is just not enough to be posting on your Facebook page, you need to be creative about the ways you engage with your followers. Engagement is key if you want your page to keep popping up on the user's timeline. A simple like, comment or share can really boost the page and get you on the good side of Facebook's algorithms.
If you would like to create an engaging Facebook page for your business it would be wise to contact a digital marketing agency to help you in this regard. Take a look at these simple 8 tips for an engaging Facebook page.
1. Post relevant content
People will always stick to anything that offers value to them and we ignore things that don't. It's just human nature. Even though it is a business page, don't bore your followers with only posts that are either her promoting something about your products or services. It's a tasteless way to draw their attention to your brand.
Find something that you can post that will be of value to them. If you're a makeup brand, rather than boring your followers with all your products and pricing, why not share on ways to use each product, how to care for their skin before using the product and after taking it off. You can also share funny memes on makeup or skincare too, a little joke doesn't hurt.
2. Post frequently
Facebook allows you to schedule posts on the platform, so you really have no excuse posting as frequently as possible. The reason for this is that you are not the only page your target audience is following. They have friends that they have to stalk on their timeline too. So, to increase the chances of popping up in their timeline, post frequently. Try to schedule posts to the peak periods of your followers, using the audience insight on Facebook that lets you know the days and time people interact with the posts the most.
3. Avoid lengthy posts
How many times did you read beyond the "more" button on very long posts? Keep your texts short and simple. Remember that you're dealing with millennials with short attention span. A line or two or three at most is okay. Then spice it up with a video, image or meme.
4. Reply comments
It is always nice to see brands on Facebook reply to comments on their page. Even as little as dropping an emoji as a reply can really go a long way. This way your ghost followers (followers who see all you do but never engage with the content) might be encouraged to come out of their ghost shells and drop a comment also. The more brands engage with their followers on the page, the more their followers will see their post on their timeline.
5. Ask for feedback
This is one of the simplest ways to engagement level your Facebook page audience. If you are coming up with an idea or a design for an idea, talk briefly about it and ask your followers to choose the options displayed (if using an image) or suggest something else. People are always very quick to give opinions, so leverage this to get them talking.
You can also pick a relevant trending topic, and ask for people's opinions on it. You'd be surprised at the number of people that will comment. Try to keep these kinds of posts running on the page, maybe twice a month or once a week, so more people can engage with your page. And as mentioned earlier, always reply comments on your page.
6. Take polls
If you haven't observed, Facebook now allows you to take public opinions on various topics with polls. Get creative with this awesome tool. You can use image or GIFs with each question on the poll to make it more fun and interesting for your followers to want to engage with it. These polls don't all have to be serious topics. Find very humorous topics that will easily grab the attention of your followers.
7. Use an attention-grabbing profile image
Your profile should speak convincingly without you even saying a word. Take advantage of the 'About' page to enter all necessary information about the band. Look at the about page and your profile image as your one shot to market yourself (or your elevator pitch). Always use a very captivating image for your profile and ensure that the same profile is used across all the brand's social media platforms. This is to ensure uniformity and to make it easy for people to recognize the brand without even looking at the page name or page URL. Also, make use of the cover image and be more flexible with that.
One interesting thing you should know about this cover page is that you can use it to draw attention to your followers faster. Somehow, through its complex algorithms, Facebook is able to prioritize alerting your followers when you make major changes to your profile and cover image. While, it's advisable to stick to a profile image, rather than changing it too often, you can, however, explore and play around with your cover image.
8. Go live on Facebook
Facebook live is one of the most beautiful features on Facebook right now. This is because brands can now have their own mini "TV show" which only their followers can have access to. There are so many popular live events on Facebook that are drawing attention just because they are cashing in on this live feature (like Jada Smith's Red Table Talk). Think of something creative you can do and activate the live feature on your page to get more people to engage with it.