Why Mobile Marketing Is Important and The Benefits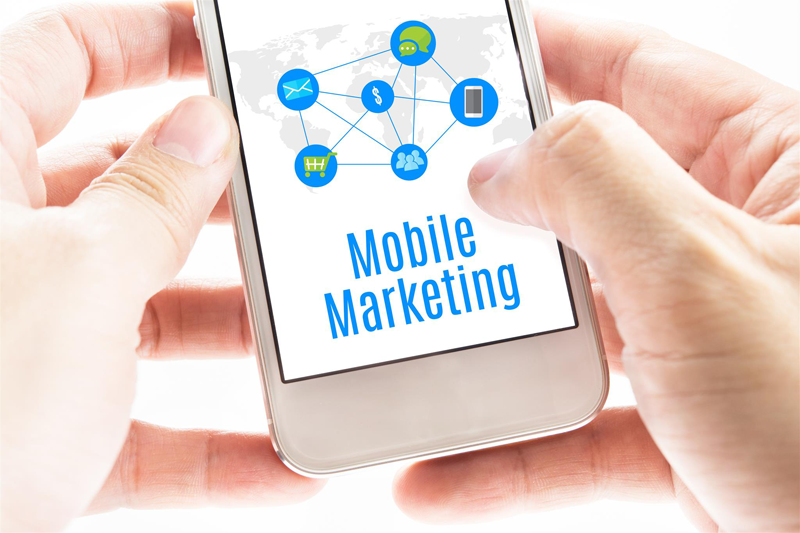 Smartphones and tablets have become our constant everyday companions. But the "mobile office" is not just for entertainment, because more and more users are looking for services and products online, and with this comes the need for effective mobile marketing.
The term "mobile marketing'' should be taken to mean advertising measures aimed at presenting web content on mobile devices in an ideal way. It now has a significant share in the world of marketing which has long been evident. Hardly any large corporation can refrain from advertising via mobile devices and mobile software, as mobile marketing today offers an enormous reach.
Why is mobile marketing and optimization is important?
Google has made mobile optimization a ranking factor. Therefore, strategic efforts in mobile optimization are worthwhile because Google will reward mobile websites with a good usability and a good ranking. The aim is to provide users with a good browsing experience, so companies should, therefore, keep in touch with their customer's needs.
To honor the needs of customers, it is essential for businesses to create a mobile version for their websites in order to offer visitors an optimal and informative surfing experience. Nothing is more daunting than a poorly loaded website, where only half of it is hard to spot. So, businesses must begin by testing their site on various mobile devices to see how the current design is. They will probably recognize that there is an acute need for action.
When redesigning the mobile website, owners and developers have to keep in mind that mobile users have completely different requirements than desktop users. This includes, for example, that the Internet connection can be slower on the move, the display of smartphones is significantly smaller than the PC screen, and the user navigates via a touchscreen.
Summarily, if a business wants to attract more visitors with Google and thus increase sales via the mobile way, they will not be able to avoid a professional review and optimization of their website.
The benefits of mobile marketing
Statistics on smartphone usage shows a clear upward trend which brings many benefits to mobile marketing. According to a 2017 study undertaken by Statista, 40 percent of web users in the United States said that they purchased items online more than once a month, while 20 percent stated that they bought products or services online on a weekly basis. Also, around 16% of smartphone users have made a purchase based on an advertising message on their device.
Mobile marketing is therefore certainly one of the most cost-effective ways to reach customers directly and address them engagingly with specific topics. Even local businesses can benefit with a mobile presence – according to Google, 95% of all smartphone users use their device to search for information about local stores and products, with more than half of who call and shop.
Because of these facts, mobile marketing is a significant competitive advantage. Therefore, when a website is not optimized for mobile devices, a business may risk losing customers.
Mobile marketing also measurably improves traffic and ranking, and there has been a sustainable improvement of the conversion rate on mobile devices. It also makes a sale much more possible than a website that is not appropriately displayed on the smartphone. A conventional desktop-style design on the screen of smartphones is anything but a delightful surfing experience:
Despite all the benefits, the real potential of mobile marketing is yet to be recognized by many companies, which is mainly due to lack of experience in this area. Some other companies have not been able to find the right experts to run their mobile marketing strategies – this could be due to the difficulty in finding specialists in their field. The largest companies have long understood the benefits of mobile marketing to reach their customers with relevant news on the small screen.
Main strategies to be implemented in mobile marketing
The following tips will help businesses implement a successful mobile marketing campaign.
Have a responsive design
In many web pages, when accessed from mobile devices, the content is not displayed correctly (texts and images do not fit the screen) and navigation becomes a complicated task for the user.
It is essential to have a web page adapted for mobile devices (responsive websites), not only for its correct visualization but also because, Google may start penalizing websites without one.
Adaptation of contents
Users do not intend to find the same content when they browse from a computer than when they browse from a Smartphone or mobile device.
Users spend considerable time reading complex and detailed articles on a computer, however, when a user browses from a mobile device, he or she expects to find much shorter, concise and visual content, but at the same time, impressive.
Mobile marketing campaigns
Multiple platforms allow advertising actions segmented only for mobile devices. Among them, are Google AdWords, Facebook Ads, Twitter Ads, Youtube, Bing, etc.
If a business knows what is the profile of their potential client, and the behavior they exhibit online, mobile marketing is a beneficial option to consider.
QR codes
With the generation of QR codes, a business can offer their potential customers discount coupons for future purchases on the company's website.
Email marketing mobile
Email Marketing is another exciting strategy to implement. Many users open their email daily from their mobile devices so it can become a handy tool for the recruitment and loyalty of potential customers. To implement this correctly with your mobile marketing strategy, it is best to use an email marketing agency, which can ensure proven results.
Local mobile marketing or geolocation
In the event that a business has a physical store open to the public, it would be very interesting to use geolocation platforms that will facilitate a better local positioning. Some examples would be Google Places, Foursquare, QDQ Guide, Facebook Places or Yelp.
Apps
The creation of an App is a very interesting strategy to implement since the relationship that the user adopts with the brand of the company is usually of great impact.