Top 10 Podcast Tools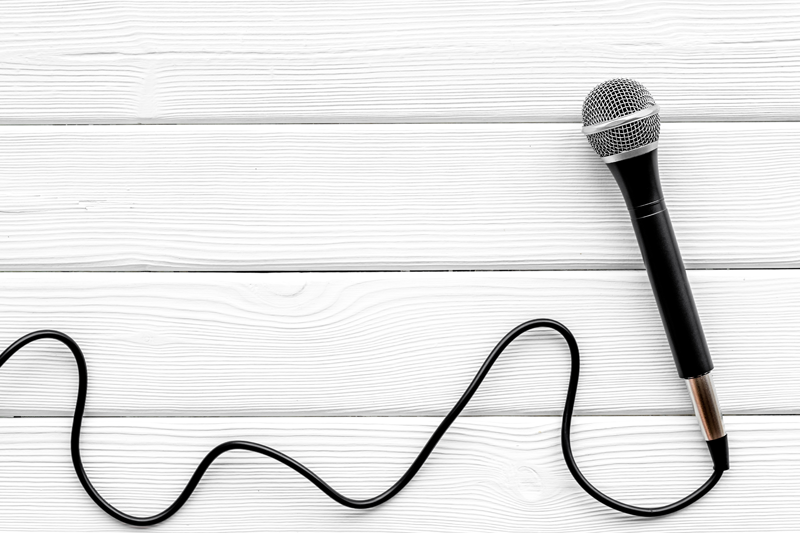 Audio blogging is all the rage right now. Used by industry leaders including Tim Ferriss, Startup Grind and 500 Startups, podcasting is a great way to connect with people on the go. Whether you're an investor looking for details on a budding startup or an entrepreneur in need of inspiration, audio recordings make it easy for busy listeners to learn. Listening to intriguing conversations while on your daily commute, working out, or relaxing at home is a great way to pass the time and learn something new.
If you're interested in creating a podcast, you're in the right place. In this article, we explore the top 10 podcast tools that audio bloggers need to consider.
Zencastr
With Zencastr, you can create podcasts from VOIP calls. You can chat with participants via Google Hangouts or Skype, record your conversions and store the recordings in Dropbox. The tool allows you to record interviews of up to three hours, create as many podcasts as you like and share your recordings with each guest privately.
If you want to check out Zencastr, you can do so here: https://zencastr.com/
Sodio
Sodio is another great tool for budding audio marketers. Not only does the app let you discover and listen to podcasts, but it can also create short casts to share with your online followers. This makes the app perfect for those who are just starting out. With Sodio, you can introduce your cast to new followers via the app and your social media channels. You can either share snippets from your own recording or podcasts from bloggers you admire.
If you want to check out Sodio, you can find it on the App store.
Audacity
Audacity allows you to record your own podcasts and edit the final file. Available for Windows, Mac and Linux devices, the tool lets you save your recordings in various formats including WAV, MP3, AIPP and WMA. You can change voice pitch, alter the speed of your voice casts and even convert the recording to CDs. If you want to try podcasting without splashing out on premium tools, Audacity is a great place to start.
If you want to check out Audacity, you can do so here: https://www.audacityteam.org/
Libsyn
If you don't know where you're going to publish your podcasts, Libsyn could be perfect. The company provides a range of hosting services and offer helpful tools including content migration, publishing resources, podcast analytics and automatic RSS feeds.
If you want to check out Libsyn, you can do so here: https://libsyn.com/
SoundCloud
When it comes to podcast hosting, SoundCloud is another top contender. With the tool, you can distribute your recordings to popular podcast engines like Stitcher and iTunes, optimise your recordings and create a podcasting portfolio. SoundCloud also offers RSS feed integration, podcast analytics and podcast comments, making it a great option for entrepreneurs looking to grow their reputation in the audio marketing industry.
If you want to check out SoundCloud, you can do so here: https://soundcloud.com/
Opinion
Opinion is another top resource for entrepreneurs looking for podcasting tools. The app allows you to interview experts, create your own recordings, edit your casts and publish the files via your tablet or smartphone. You can also share your podcasts on Opinion's website, share it via your email newsletter or distribute the URL to your social media followers.
If you want to check out Opinion, you can find it on the App store.
Scribie
Scribie is a free audio transcription service that transcribes your podcasts into text format. This is ideal for audio marketers who want to extend the life of their podcasts, as it means you can repurpose your content as blog posts, lists or data for infographics.
If you want to check out Scribie, you can do so here: https://scribie.com/
Auphonic
Auphonic offers a range of post-production tools for podcasting. The tool can create chapter marks for your recordings including URLs and titles, filter noise disturbances and automatically save your casts to Dropbox, Google Drive, YouTube or Amazon S3.
If you want to check out Auphonic, you can do so here: https://auphonic.com/
Calendly
To create a fan base of loyal listeners, you'll need to publish your casts regularly. Calendly is a scheduling tool that helps you to do this. The tool can track your podcast guests and recording schedules as well as schedule recording sessions and make calls for booking inquiries.
If you want to check out Calendly, you can do so here: https://calendly.com/
PrestoPod
If you want to publish post-production notes of your recordings, PrestoPod is worth checking out. The tool can create anything from text-based summaries of your casts to MP3 audio recordings. Whether you want to integrate your content into a presentation or convert your cast to an email newsletter, you can do so with PrestoPod.
If you want to check out PrestoPod, you can do so here: https://prestopod.com/
So, there you have it – the top 10 podcasting tools. With help from the tools above, creating your own podcast is easier than ever. Whether you want to connect with potential business leads, build a reputation as an innovative thinker or build a customer base through audio blogging, podcasting allows you to be seen. While other business owners are posting their thoughts on LinkedIn, you can stand out from the crowd in a less crowded industry. Audio blogging not only separates you from your competitors, but it also feeds your content into the ears of your audience. If you want to give podcasting a try, check out the resources above to help you get started.