How to Use Social Media for Customer Service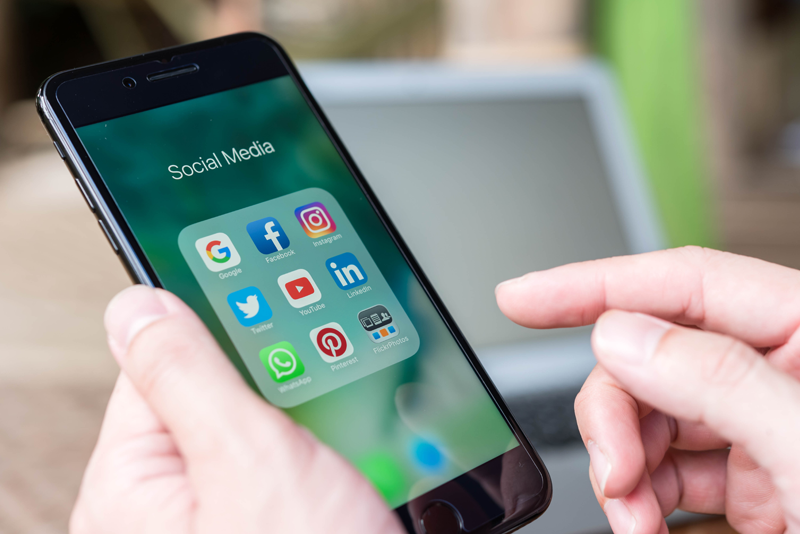 Social media offers endless opportunities for maintaining customer relationships, keeping in touch with prospects and building your brand. If you're a business owner, you probably already know this. But did you know that it's also a valuable customer service tool? In this article, we explore this in more detail and explain how to use social media for customer service.
Engage and Interact
Social media is built for interaction. For good customer service, customers must see that you're standing by and ready to help. Whether customers are praising your business, filing a complaint or just making a comment, it's important to respond and interact with them. You can use your platform to make them feel like they're chatting with your company. Depending on the size of your brand, you may not be able to respond to every comment. However, clients will notice if you respond to as many people as possible.
Provide Useful Content
Social media is a great place to state information about your brand, products or services. However, you also want your channel to provide useful content. Your audience will respond better if you post content that relates to the product or service that you sell instead of spamming them with ads. Of course, you want to get your product information out there, but try to do it subtly as opposed to bombarding them. People use social media for interaction and engaging content. You can encourage interaction by providing useful information instead of just ads.
Ask Questions
You can use social media to find out what your customers really think. You can then use this information to provide better customer service. The best way to find out what your customers think about your product or service is to ask, and there's no better place to do it than social media. Ask users how they're using your products or where they heard about your brand. You can even ask your audience how your products or services could be improved. You never know, you might get some useful feedback! Buyers love making comments and being heard and asking them questions on social media is a great way to facilitate this. In a way, it's like carrying out an informal survey. The answers give you valuable information about not just your product or service, but also your client base.
Connect Your Online and Offline Worlds
Often, people reading your social media posts are your customers in the brick-and-mortar world. With this in mind, it's important to connect your online and offline worlds. This could mean using Facebook to promote a physical event, such as a launch party or mixer, and inviting your audience to attend. Or it could mean giving customers who have complaints the phone number of someone who can deal with their concern offline.
How Do You Deliver Great Service?
So, now you know how to use social media for customer service, but how do you deliver great service? Below, we explore some top tips.
Reply Quickly
To deliver great customer service, you need to respond to users as soon as possible. Whether they've enquired about your opening hours or made a serious complaint, try to provide a speedy reply. Today, many customers turn to social media after traditional support channels, such as phone or email, have let them down. Unlike call centres, social media is available 24/7 which makes it easier for customers to get in touch. Studies show that 69% of users feel that quick resolution of a problem is important for good customer service, so responding quickly really is vital.
Respond to Everything
Don't pick and choose what to reply to. While some messages may seem unimportant, you need to respond to everything to offer good customer service. Whether they've left a Facebook message, Tweet or comment on Instagram, the customer wants to be heard. Thankfully, there are ways to manage social media support channels and make this process easier. Software such as TweetDeck and Hootsuite can help to manage multiple social channels and respond to comments in real-time.
Remain Polite and Professional
Regardless of whether you're behind a till or a computer screen, customer service often results in strong opinions from customers. Unfortunately, this can come across as rude messages and strong language. To deliver great customer service, you need to stay cool, calm and collected instead of rising to negativity. Whatever the issue, try to remain neutral and respond to the customer politely and professionally. If the customer is already angry, you don't want to annoy them more and make the issue worse. When conversing on social media, don't forget that the world can see what you're saying. To paint a good image of your brand, breeze past aggressive comments and strong language and be as helpful as possible. Regardless of the customer's attitude, make them feel like their issue is important and that you're interested in resolving it. To keep your watching prospects happy, create a positive environment on your social channels, even when you feel annoyed or under pressure.
Listen to Your Audience
When it comes to customer service, one of the most important things is listening to your customers. During quiet periods, use social media to ask your audience questions. You could ask what they like about a product or service, where they heard about your brand, or how you could improve. Respond to and take note of their feedback and make any necessary changes. It can also be useful to use a social media monitoring tool to search for mentions of your brand name. By doing this, you can see what people are saying about your company, even if they're not saying it directly to you. If it feels right, send the customer a direct message or reply to the mention to discuss the subject further. If the post doesn't need a reply, take the information on board and use it to improve your business. Collecting and analysing this information will help you to understand what your customers are thinking and how you can be better.
So, there you have it –how to use social media for customer service. To build, grow and improve your brand, social media presence is vital. If you're not sure where to start, take note of the tips above.