Tips to run a successful mobile marketing campaign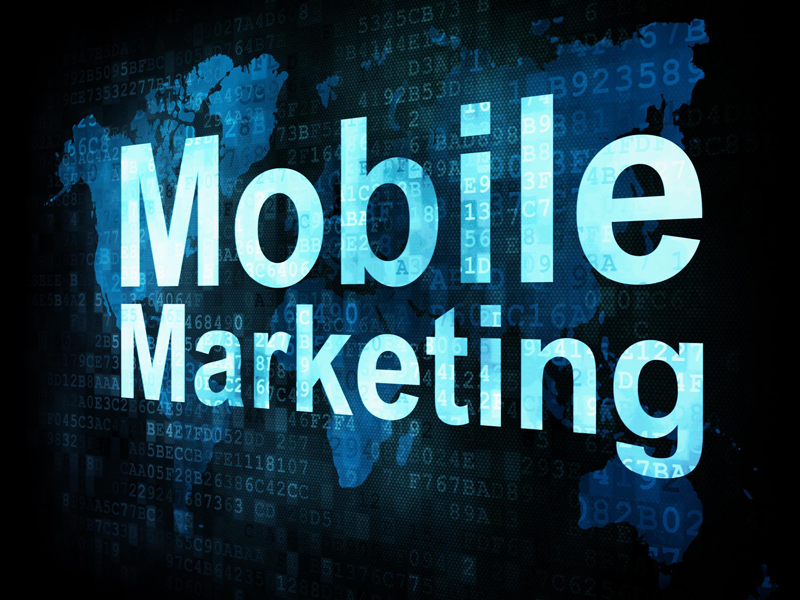 Mobile Marketing is one of the most modern forms of advertising. According to the US Census Bureau, more than 7.19 billion people currently use a mobile phone – one can imagine what a powerful tool mobile marketing can be with this number of users.
Smartphones and tablets have the advantage because many people always carry these devices around, whether going out, shopping, talking to friends or at work. Through access to the Internet, the boundaries between the virtual world and reality disappear. In 2010, more smartphones than laptops and PCs were sold worldwide for the first time. Add to this the number of tablets such as the Apple Ipad or the Samsung Galaxy Tab.
So what makes a successful mobile marketing campaign? This question is one that is often asked by many advertisers. With the term mobile marketing, one inevitably thinks of the many apps, free games, or mobile-friendly landing pages that they have come into contact with lately. And it is precisely these tools that are needed for a successful mobile marketing campaign to run.
However, as with all marketing campaigns, it is first important to set the goals that should be achieved. Here are a few things to consider when planning a mobile marketing campaign.
Determine your goals
This is about setting a very clear target for your campaign. Often, companies only have vague objectives, such as: "I want to increase our brand awareness." Unfortunately, these formulations will not help. To be successful after the campaign, goals must be clearly defined beforehand. A sample formulation would be: "We want to generate new leads for this specific product, within this time."
Once these goals are clearly set, it will be much easier to run the campaign efficiently. Also, goals help to come back to basics and to structure a campaign. Especially when several people work on the campaign, there are often new ideas and suggestions. However, one can ensure that every new idea can be reconciled with the underlying goals.
Be creative
Prove your creativity in new and unusual mobile marketing campaigns. Here funny or innovative ideas can make the campaigns successful. Funny competitions or particularly useful apps, with a high added value for the customer, can be the key to success here. Find the ideas that make your campaigns or products compelling for customers.
Identify the needs of your target audience
When developing a mobile marketing campaign, it is crucial to determine the needs of the target group and not to lose sight of them. A campaign can only be successful if it includes the 'Needs & Wants' of the target audience. For example, a competition via SMS would be a somewhat inappropriate form of campaign for a business target group.
Plan the content carefully
Content is king! This phrase cannot be said enough. Having good content is critical to how a campaign is accepted and whether it succeeds. Content must exactly meet the interests, needs and the time of the readers. If it is successful, a high reading rate will be the ultimate result.
Content is also critical to the storyline that users derive from the message. Users will ultimately reward a content-wise and appropriate speech that does not annoy.
There must be some added value
A key point in a mobile marketing campaign is the added value that customers have to offer. This added value can be achieved in various ways. Information such as news, weather information provides customers as much value as competitions or simple pastime games. Additional value can be offered to potential customers through value-added benefits such as coupons or discounts for special services. Here it is important to note that one tries to find out the added value, which is rated the highest by the customers.
Keep it simple and short
It is not necessarily the most complicated mechanisms that encourage a customer to participate in an action or call to action. Rather, it is often the already proven and easiest mechanisms that encourage the potential customers to act. So keep all your campaigns simple. Avoid making users work too hard when participating in or using your service.
Accessibility determines the success rate
Only a mobile campaign that is designed, so that the potential customers can take part in the action promises great success. So it is important to remember that not every smartphone, tablet or provider supports all the functions they want to use to launch their mobile marketing campaign. Make sure that all terminals are accessible. One of the features that always causes problems is, for example, Flash Player, which is sometimes not displayed correctly on iPhones and iPads.
Integrate the campaign
A particularly high potential can be achieved by combining mobile marketing campaigns with other forms of advertising. For example, campaigns can be combined with Social Network activities on Facebook or Twitter. Similarly, mobile marketing campaigns can also be paired with print or TV campaigns. Especially in the field of social media marketing, you can get help from companies that offer social media marketing services that will use exciting ways to link your campaigns to Twitter, Instagram and Facebook.
Customize campaigns for mobile services
Especially important in the development of a mobile marketing campaign is the understanding of mobile services. These are not to be understood as a miniaturized form of an existing website. Rather, completely different concepts are needed to meet the requirements of mobile services. For example, an optimized landing page should be developed that meets the needs of mobile devices. In addition, when planning a mobile marketing campaign, it must be remembered that the usage behavior for mobiles differs significantly from the usage behavior for desktops.
Think about the customer dialogue
Optimally designed mobile marketing campaigns offer the opportunity to enter into a long-lasting relationship with the respective target group. Take advantage of this opportunity to gain CRM data that can be used to create a database that is subsequently suitable for re-targeting customers from the target group.