Most Popular Affiliate Marketing Platforms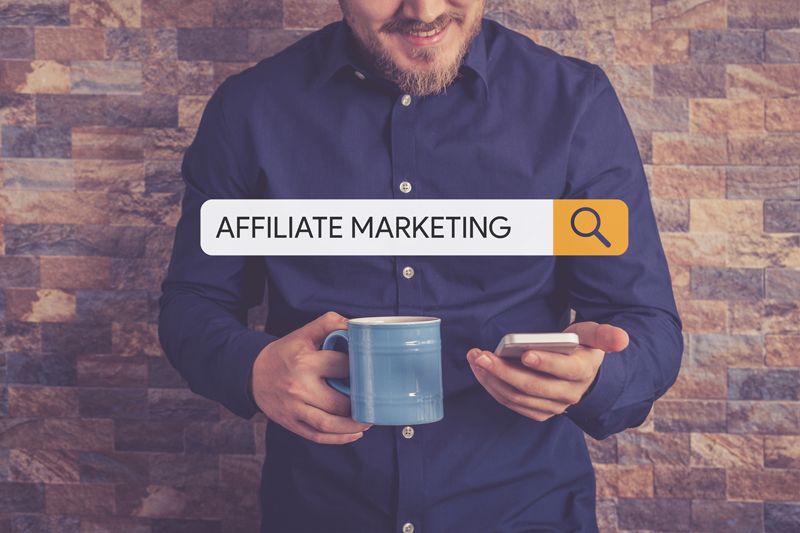 Affiliate marketing is a popular marketing strategy, particularly amongst those looking to kickstart their online business. Over the past few years, the popularity of affiliate marketing has grown hugely within the blogging and vlogging communities, with many publishers now using it as a main source of income.
Bloggers often struggle to make money during the first few months or years of their site being live. During this time, various passive income streams can help to bring in some cash – affiliate marketing being one of them. With affiliate marketing, you can connect with a blogger, vlogger or influencer who will advertise your product or service. They will then be paid commission for any sale they generate for you. If you're considering affiliate marketing, you're in the right place! In this article, we explore some of the most popular affiliate marketing platforms to help get you started.
What is Affiliate Marketing?
Affiliate marketing is pretty simple. Essentially, it's a marketing arrangement where online retailers pay commission to influencers, bloggers or websites for sales generated from their referrals. One of the easiest ways to do this is through an affiliate marketing platform. With this method, the platform will connect you with someone who can sell your product or service. For instance, if you sell beauty products, you may partner with a beauty influencer to advertise your product. The influencer will then receive a set amount of commission for each sale they generate. In some instances, the influencer will be paid for any traffic they bring in, even if the visitor doesn't make a purchase.
Rakuten Marketing Affiliate
Rakuten Marketing Affiliate is an affiliate marketing platform from Rakuten Inc. The platform provides marketing solutions including affiliate, display and search, serving as a one-stop-shop for all your marketing needs. The platform will connect your business with affiliate marketers looking to advertise your product or service. After being deemed the #1 Affiliate Marketing Network for seven years in a row, the company is now trusted by established brands such as Lacoste, Walmart and ECCO.
Founded: 1996
Headquarters: Tokyo, Japan
Offices: Eastern and Western Japan
Size: 500+ employees
Tradedoubler
Founded in 1999 by two Swedish entrepreneurs, Tradedoubler is one of the top affiliate marketing platforms. Today, they have offices all over the world including the UK, Sweden, Spain, Poland, Germany and France. Since launching, their goal has been to provide smarter solutions for both merchants and affiliates through technology. Over the past 18 years, they've connected 180,000 publishers with 2000 merchants in the UK and Europe. Many of these merchants are big household names.
Founded: 1999
Headquarters: Stockholm, Sweden
Offices: Sweden, Singapore, UK, Spain, France, Germany, Italy, Netherlands, Poland, Switzerland, Finland, Norway, Denmark, Belgium
Size: 800+ employees
CJ Affiliate
Formerly Commission Junction, CJ Affiliate is one of the biggest affiliate platforms online. If you're familiar with affiliate marketing, you've probably heard of them. Almost every major retailer has an affiliate program with CJ Affiliate, which makes them popular amongst publishers looking to get into the affiliate marketing businesses. Most retailers offer multiple sizes to publishers, giving them better control of the offers they want to advertise. This makes them happy to continue advertising your product or service.
Founded: 1998
Headquarters: Santa Barbara, California, United States
Offices: London, Atlanta, New York, Chicago, Durban, Los Angeles, Madrid, Munich, Paris, San Fransico, Stockholm, Westborough, Westlake.
Size: 800+ employees
FlexOffers
FlexOffers is another popular affiliate marketing platform. With over 10 years of experience in the field, they provide a wide variety of features and tools to aid your business. They offer a hands-on approach, which sets them apart from other platforms in the industry. The company work with the merchants to ensure fast traction with their program. The FlexOffers team are dedicated to creating long-term success for your business, helping you to expand your marketing efforts and take things to the next level.
Founded: 2008
Headquarters: Miami, Florida
Offices: Aventura, Fort Lauderdale, Framingham, San Francisco, North Carolina.
Size: 50+
ClickBank
For the last 20 years, ClickBank has delivered lifestyle products to customers all over the world. They sell unique products from passionate entrepreneurs and focus on improving their customers' businesses by instructing, inspiring and coaching.
As one of the largest affiliate platforms, ClickBank is certainly one to check out if you're hoping to use affiliate marketing. The company work with high-quality digital marketing companies to sell the unique lifestyle products created by their merchants. Over the past 20 years, they've reached over 200 million customers across the globe. The site provides passionate entrepreneurs with the tools and resources needed to create, publish and market their products and take their business to the next level.
Founded: 1998
Headquarters: Boise, Idaho, United States
Offices: Broomfield, Colorado.
Size: 350+
JVZoo
Founded in 2011, JVZoo was named one of the fasted growing companies in America. Today, they're one of the most popular affiliate marketing platforms out there. Unlike most programs, JVZoo doesn't ask for any upfront cost. Instead of charging vendors to set up a profile, they make their money by charging fees after a sale has been made. This means that you only pay for the things that you sell. The platform is popular for its instant payments via PayPal, rather than a payment every week or month like other affiliate platforms. Their site is beginner-friendly and provides a network of tools and features to take your business to the next level. After the first sale, JVZoo charges a flat fee of 5% on every sale.
Founded: 2011
Headquarters: Oviedo, Florida
Offices: Broomfield, Colorado.
Size: 350+
In Summary
So, there you have it – the most popular affiliate marketing platforms. If you're looking to take your business to the next level, get in touch with one of the affiliate platforms above. They're the best in the business.