How to Boost your Traffic with Google Analytics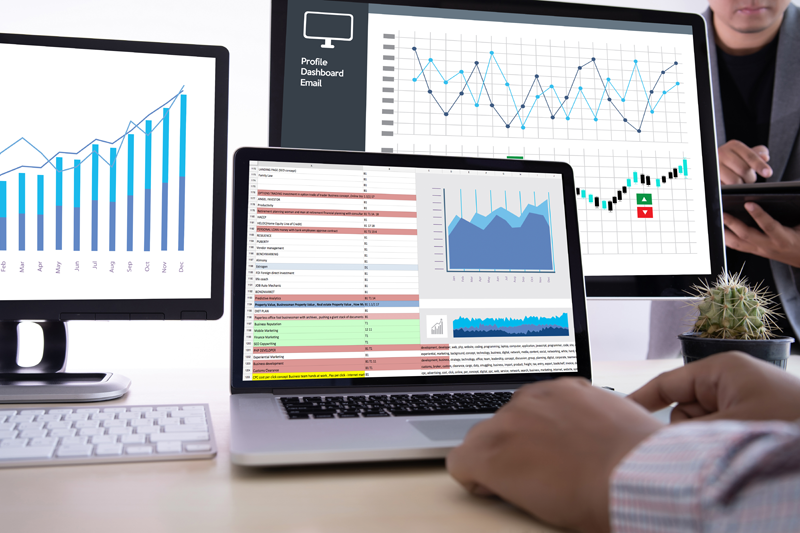 No one can know how useful your content is if they cannot find it. No one can purchase anything from you if they do not know who you are or if they cannot find you on the internet. While the internet is a very beautiful place to be, it is also a jungle that you (and your wonderful content) can get lost in. You can only survive in this jungle when good traffic finds your website. Hence the rat race for getting traffic.
The good news is that with the help of Google Analytics, you too can sustain a "search engine fit" website in order to survive the jungle. A reputable SEO marketing agency, can assist with putting the right metrics in place for better traffic. Alternatively, take a look at some of these Google Analytics tips and tricks that can help you boost traffic to your website.
Take out only reports that matter the most
One of the great benefits of using Google Analytics is that you will get data about everything on your website. We are talking about Google here! That brand does not do things small; they go big! So it is expected that their product, Google analytics, will have every possible data you could ever need to understand what exactly happens on your website.
Unfortunately, because of the technicality of such data if it is not properly interpreted it is impossible to translate data into actions that would improve the website. One of the things you can do is to request a top Google Analytics report to be sent to you via email. This gives you a snippet report of your website without having to dig through data in the main analytics dashboard area endlessly.
Having this summary report can help you focus on things you can do better to increase traffic to your website. Another thing you should take advantage of is the goal setting feature of Google Analytics. This will give you a more personalised report that will help you understand what goes on on your website in relation to the reason for desiring more traffic.
Map a layout of the website
Google analytics if properly used can help you map out the layout of your website in such a way that fully optimizes the sources of your traffic flow. Even though we all know the number one focus of every website owner or website designer is the home page, which is believed to be the focal point of any website and the easiest place for users to navigate your website. Google Analytics, on the other hand, can reveal behavioural patterns of visitors on the website starting from the traffic source to the point of exit on your website.
This behavioral pattern will help you know other pages asides your home page that you can put more effort to properly map so that you can increase clicks without visitors having to go to the home page of your website to navigate sections of the site. Make use of catchy call to actions with links inserted or just insert links in areas where you notice visitors frequent on your website so you can help them find more content as they navigate your website from that point.
Study mobile traffic reports
Google search is very keen on optimizing websites for mobile devices. We live in a fast-paced era, and people want information at the snap of their fingers. So optimizing your website for mobile devices will do you more good especially if you have very good content with relevant keywords in the niche you are writing about. You can take advantage of Google's mobile guidelines for optimizing your website the "Google way" so you can rank higher in organic search results.
If you are relying heavily on organic traffic, then you need to do a lot of work to ensure that all pages and posts on your website are properly optimized so that the site can be on the first two pages of Google search. Google Analytics will show you your best-performing posts or pages and the ones that are poor. Focus on the poor ones and get them in shape. There are many reasons why Google Analytics can flag a page or post as underperforming; the most common being on pages that take time to load. Google search frowns at such websites. Another is insufficient content on the website or website not properly optimized for mobile devices. Find out what the issue is and fix it.
Fix leaking pages or posts
A page or post that drives the most traffic with the least conversions, sales or leads is called leaking page. There should be a reason why you want more traffic to your website. And that reason must be well represented in all posts and pages that drive in the most traffic. Google Analytics will give you a report on top performing pages and posts as well as pages and posts with the highest bounce rates (the percentage of website visitors who leave your website without visiting other pages on the site). Compare and contrast the pages or posts on both lists to find your leaking pages.
Pay attention to internal links
This is one of the easiest ways to maximize the traffic that you get to your website. Once you have identified pages or posts that drive the most traffic to your website, ensure you maximize it by putting relevant links that converts the most visitors. The "reverse goal path" in the conversion section of Google Analytics holds results of such high performing links which you should link with other pages and new posts or pages. This will improve your website ranking on organic search results.
Study what visitors are searching for
Google Analytics allows you to know what people are searching for on your website. You would be doing yourself more harm if you don't offer the "search" button widget somewhere accessible to all on your website. This is one of the quickest ways to know what your visitors want to know more about. And it is your responsibility to create contents that sufficiently answers such search queries and creatively use it to maximize conversions, leads or sales (and invariably more organic traffic for that keyword searched for on your website).