9 Tips for Building An Awesome Sales Funnel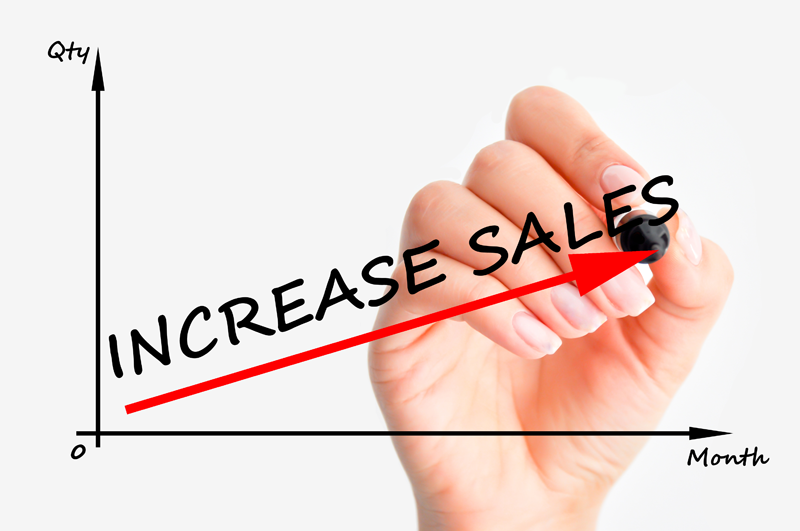 Understanding how a brand's target audience journeys through the buying process is critical to the sales success of that brand. Hence, there is a great need to understand the business' sales funnel techniques and processes. This helps organizations effectively forecast sales and prepares them for the kind of sales they are expecting. If you would like assistance in building a very effective sales funnel for your business, it would be wise to get in touch with a digital marketing agency to help with your requirements. Let's consider these 9 tips for building an awesome sales funnel.
1. Create more awareness and build public interest
Brands need to find very creative and effective ways to keep building awareness about their products or services. This is very important because it will expose the brand to new target audiences that will have an interest in them. The more you keep telling people about the brand, the more publicity the brand gets. Have you ever wondered why big tech brands like Facebook, Instagram, WordPress, Google keep promoting their brands, even though they are already household names? It is their own sales funnel strategy, which keeps the public aware of the brand, to both those who are familiar with the brand and those who have not heard about the brand before. In addition to keeping the public aware, brands also need to find ways to keep their target audience interested in the brand. One of such is creatively using various types of content to heighten interest while creating more awareness for the brand.
2. Have a good landing page
A landing page is a must have if a brand wants to increase the quality of its sales funnel. Landing pages, if properly designed, can be used to create a memorable first impression that will last long in the mind of the target audience. Landing pages are like the window or door through which the target audience get to see what a brand is like. So invest in creating a landing page that can help the brand both achieve its aim for that landing page as well as grab the attention of any website visitor.
3. Understand your target audience
It is not just enough to keep drawing attention to the brand and driving relevant traffic to the website. Brands need to go beyond that to understand how these visitors behave on the website. This will help brands maximize areas of the website where these visitors tend to visit more often. They can work on areas that are responsible for increased bounce rate as well as maximize all exit pages (the last page visitors view before leaving the website completely).
4. Be creative about how you grab their attention
Getting the attention of the brand's target audience and retaining for as long as possible to convince them about whatever the brand is promoting or offering is definitely not as easy as it might sound. A lot of millennials have a very short attention span because there is so much content on the internet to consume in such a short time that they have. Fighting to get a tiny portion of that attention would require that brands pull up their creative sleeves and put out rich content that can help do this successfully.
5. Provide all necessary information
Communication is key, even when trying to market something to someone. Brands must keep communication simple and easy to understand. Always keep the target audience in mind when deciding how best to say what you want to say to them, to convince them to make a purchase. The simpler the marketing is, the easier it becomes to process the message and proceed to the stage of making a buying decision for that displayed product or service.
6. Leverage on creating convincing personalized email campaigns
If you have obtained good leads via email sign up from the brand's landing page, consider leveraging it to boost your sales funnel. Creating personalized emails that are well tailored to the current needs of each subscriber would greatly impact the quality of the sales funnel. Also, this gives brands the opportunity to upsell and cross-sell to already existing customers who have previously bought something at some point in time from them.
7. Make it easy for visitors to reach you
Even if your marketing is effectively displayed on all content distribution channels (like the landing page, other pages of the website, social media, email and so on), don't be surprised if the target audience finds themselves stuck in the decision-making stage after they have shown strong interest in the product or service.
This is why it is a great idea to provide 24-hour live chat on either the website or social media, where the target audience can easily come to ask for any form of help that can fast track that decision-making stage that leads to a purchase. You will find that a lot of brands use social media platforms like Twitter to answer queries or Whatsapp too. So whatever works for the brand in having this open communication line with their target audience is fine.
8. Create insightful and relevant blog posts
Everyone selling anything online should have a blog. Not only does it drive insane traffic to the website, but it is also a great way to connect meaningfully with the target audience by sharing content that they will find relevant to their lives.
9. Leverage on social media communities.
Social media is one of the most powerful tools that this digital age has blessed us with. Brands can use that to their advantage to build a community loyal to the brand. Platforms like Pinterest and Tumblr can be creatively used to display product in a way that the target audience can immediately picture themselves using the product and link them back to the website. Instagram also can be used to do that as well, considering that if now has a shopping feature that allows brands to link their budding community to each product directly from their Instagram page. This makes it super easy to shop for products online.