8 Mobile Marketing Trends to Expect in 2019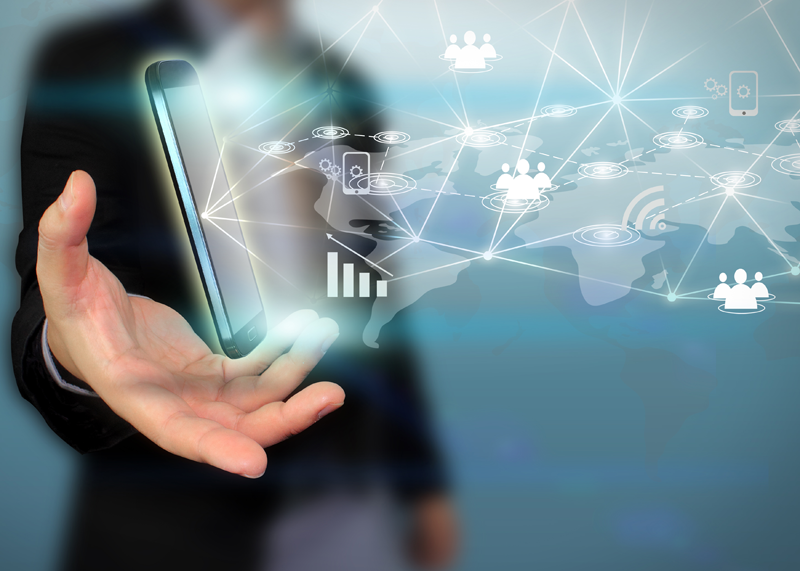 It is impossible to talk about mobile marketing without acknowledging the huge role that the popularity of mobile devices has played. The mobile world is a fast-changing one and for this reason, brands need to be alert in order to deploy necessary resources and effort to research how best these changes can be used to their benefit.
One interesting thing to note is that the changes in the mobile world are largely dependent on the consumers themselves. Brands creating these mobile devices are responding to the ever-changing and increasing demand of consumers; hence why businesses promoting their brands through various mobile marketing options also need to respond to the interests and demands of users.
When monitoring the significant developments in the mobile world, it is clear that some changes that will be built upon as we move further into 2019, while some others might spring along the way. It will also be exciting to see which trends might fall off. With the help of a digital marketing agency, you can ensure that your business is not left behind. In the meantime, have a read through some of the most interesting mobile marketing trends expected this year.
1. Use of chatbots will keep increasing
If you have never heard of chatbots, as a business, you should start paying a great amount of attention to it. According to Quicksprout, about 80% of brands will be using chatbots by 2020. Chatbots are gradually growing to be the future of responsive and timely virtual communication for most brands online. It has given mobile marketing a new game face with the increase in the number of customers constantly making inquiries about a brand's product or service. It has become necessary to be able to keep up with timely authentic and very natural responses that help sort out customer related issues to improve customer relationships. Of course, brands are going to extend their focus to creatively using the content shared on these chatbots to market their brand.
2. Slow and unresponsive websites will take a back seat
With the ever-changing algorithms of search engines, websites that want to rank high on search engine results page (SERP) would have to ensure their site is impeccably fast and incredibly responsive to mobile devices. As there will be a rise in human dependence on mobile devices, websites need to be better positioned if they want to get more organic traffic through search engines.
3. Clean and tidy responsive email designs and templates
There is no doubt that many brands will be looking towards creating more responsive emails in 2019. The days of scrolling endlessly to the left or right to view emails are way behind us. The rise of over-dependence on mobile devices has changed the way people have access to information on their mobile devices hence the need to ensure that email designs and formats must be created with mobile device users in mind.
4. Social media will see more optimized video content
Social media plays a huge role in the world of mobile marketing. The honest truth is social media has grown to be more than just a platform for connecting people. They now serve as a place where people can connect with others as well as find information relevant to their interest or activities. It is safe to call social media the secondary search tool for millennials (usually within the age range of 18 to 35). These very young and vibrant groups have a very short attention span because there are many things competing for their attention. So it makes a lot of sense that video content would be most appealing to them compared to text. Hence the need for businesses to be well prepared and optimize their video content for mobile devices.
5. Display advertising will take new forms
According to Unbounce, 98% of advertisers are wasting resources by promoting ads constrained by the traditional display advertising formats. Digital marketing has gone through an evolution, and it is miles away from that rigid display advertising methods; unfortunately not many are aware of this. Nowadays, display ads have to be tailored to the platform used. While the traditional display size for Google ads remains intact, advertisers have become more creative with designing banners that are visually appealing.
For other advertising methods such as social media, mobile and email marketing, businesses will need to search the most responsive display advertising formats that best fit each platform and then get design content to suit it; while still bearing in mind their target mobile device users.
6. More interactive, mobile & user-friendly apps
For brands that want to do more by creating apps for their website, they will need to work harder to create ones that are responsive to both the mobile device and its operating software, as well as apps that are friendly and interactive to mobile users. Such brands will also want to ensure that their apps are very lightweight and not as heavy as other bigger apps like Facebook, Instagram, or Facebook Messenger that takes up a lot of space on mobile devices. In addition, there will be an increase in the use of Artificial Intelligence to enhance the efficiency of these mobile apps
7. Increase in the use of live stream features
Big social media giants like YouTube, Facebook, Instagram, and Twitter have increased the popularity of live streams. Mobile users no longer need very complex software to live stream anymore. Just with a good mobile phone and the perfect lighting, you are good to go. With the increasing demand for more visual content, it is not surprising that live streaming performed very well last year and many more brands are quickly jumping in on the idea before they are left behind. Companies will have to think outside the box to find ways to explore the opportunities of live streaming for marketing.
8. More voice-enabled features
This gained a lot of interest last year with many businesses experimenting with voice searches. With very advanced artificial intelligence embedded in new mobile devices, potential customers will be able to carry out voice-activated activities with their mobile devices when searching for a related product or service.