8 Email Marketing Metrics for Ecommerce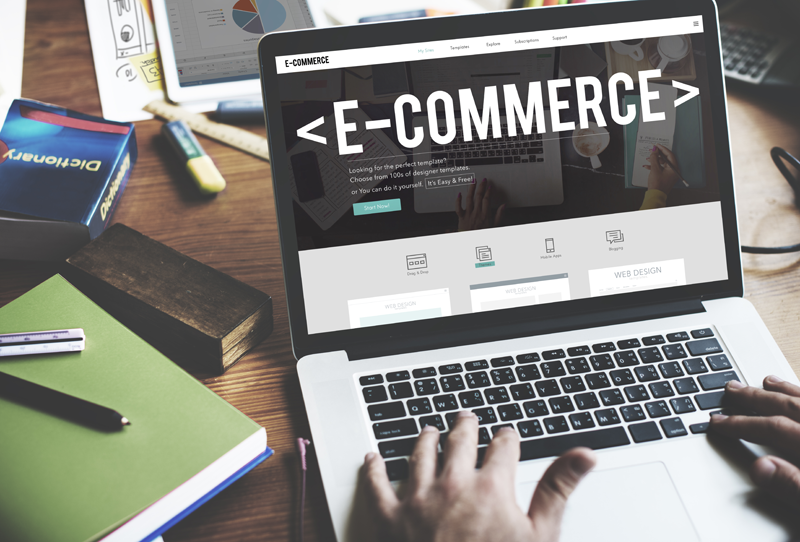 As an E-commerce website owner, when it comes to understanding how to improve your overall customer experience and increase the percentage of conversions or sales, data is key. Marketing your brand through the email you have collected from your website is one smart way to keep increasing sales by turning one time customers to returning customers.
If you put a lot of effort into your email marketing campaigns, you need to be able to know how well it is performing with regards to your overall business marketing and sales goals. With the help of an email marketing agency, this can easily be achieved along with these very important metrics.
1. The percentage of emails opened
Whilst most other metrics are mostly determined by the recipients first opening the email, measuring the percentage of emails opened is vital for measuring the success of your marketing campaigns. Tracking the percentage of emails opened helps you know the number of persons that received the message sent out.
There are several reasons why emails are not opened; one of which is caused by the emails sent being marked as spam. Others include the timing of the email, the preheader and the title (subject line). When done properly, these are key to getting better results with emails being opened. However, if the percentage is high or above average at least, it shows that you are getting it right with the title, pre-header and timing.
2. The percentage of clicks
One major factor that increases click rates is content. The percentage of clicks determines the effectiveness of content sent via email. And for most e-commerce websites marketing through email, the main objective is usually to drive traffic to the site in a bid to get sales. It takes extra effort on the part of the recipient to click on any link inserted in the email. Email content has to be brief, complemented with the right call-to-action and it must be engaging. If all these are present in an email marketing campaign, the percentage of clicks would be high.
3. The type of mobile device and website browser used
The fast-paced world we live in means that most people can now access their emails on mobile apps in no time. That is why e-commerce websites need to be properly optimized for mobile devices. If you are directing people to your site through emails, you should be able to track the kind of mobile devices they use so that you can improve their experience and ensure that your website is well optimized for such devices. Tracking the web browser that your email recipients use is also very important if you want to improve their overall experience on your website.
4. The open and click rates
Tracking the number of recipients that open and click links in your email marketing campaigns through email service providers like Yahoo, AOL, or Gmail is also an important metric to track. If the number of emails delivered, opened (clicked links) is poor, this is an indication that something is wrong somewhere. It could be that the emails delivered are marked as spam or blocked by these email service providers for reasons best known to them. If you wish to advertise through these platforms, you can look through the ones that have the highest opens and clicks to decide which email service provider you want to use.
5. The number unsubscribe and bounce rate
Recipients unsubscribing rarely happens at a very high rate if you organically grow your email database. However, if you bought emails, you are likely to experience a lot of unsubscriptions. This is simply because you are either sending messages to the wrong audience or because recipients discovered they never subscribed to receive emails from you in the first place. So it's advisable to grow your email database from scratch. To do this, you need to keep track of the number of unsubscribes.
It is also vital to know the possible reasons why people are unsubscribing as this would help you make necessary adjustments in your email marketing strategy. However, it would be hard to tell if you don't give room for recipients to explain. So somewhere on the unsubscribe page, always allow for comments before they leave.
The bounce rate of emails also needs to be tracked. If you pay for the services you use for sending out emails, you want to ensure that you are sending to emails that are correct and that exist. Once you are able to mark such emails, you can delete them from your list to keep it cleaner and void of bounces.
6. The conversion rate
Your conversion rate is also an important metric to track for any e-commerce website. You need to know the percentage of conversations you get through links clicked in any email that recipients engage with. This is the end result every e-commerce website hopes to achieve when marketing their brand through emails. If conversions rates are low, you need to track the exact point email recipients who engaged with your content left the website. This can help you understand the possible reasons for such uncompleted or abandoned conversions.
7. The rate of unengaged subscribers
Having a list of redundant emails is not going to do you any good. If you take a lot of time and resources to create and send out emails that would help you reach your sales target, but it repeatedly remains open for months to years, this is obviously a dead end. The more recipients engage with your emails, the more your chances of getting conversions increase. So you can segment subscribers who aren't engaging with your content and try other means to get them to react; maybe try using offers or discounts with unique codes that you can track (to know they are from your unengaged subscribers list). If they remain unresponsive, consider taking them off your email marketing list.
8. The exact period of engagement
You need to be able to track down the exact time your emails were engaged with. Either when it was opened, when they clicked on a link or made a purchase through the link. This will guide you in picking the most effective day and time to send out subsequent emails so that you can get more result for your email marketing efforts.