What to Consider When Rebranding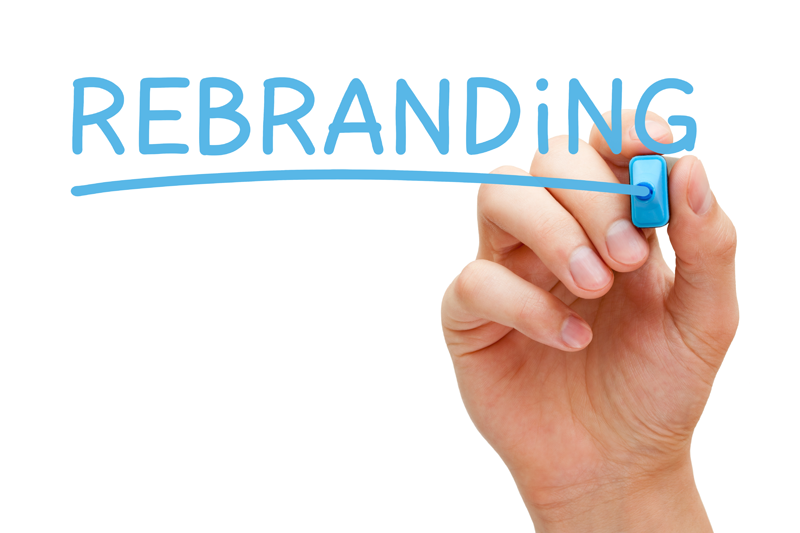 A company rebrand allows you to start fresh. While rebranding is an exciting prospect, it can fill some marketers with dread and anxiety. Thankfully, we've here to help. In this article, we explore what to consider when rebranding, so you know where to start.
Your Core Message
Before thinking about the design of the rebrand, focus on your core brand message. Take time to develop your mission and vision statement and decide what direction you want your brand to go in. Once you've got your core brand message, you can decide how to deliver it through different channels.
What's Working Already
When rebranding, you don't necessarily need to change everything about your brand. If things are going smoothly, a few tweaks may be all you need. To decide what you need to change, note down what's working and what isn't. Browse through the statistics and reports and note down any strengths or weaknesses that crop up.
Also, consider the brand as a whole. Maybe your logo is attractive and grabs the attention of your target audience, but your tagline is driving them away. Go through each element of the brand and decide what needs to stay and what needs to go. This will save you valuable time and money in the long run!
Your Customers
Before launching your rebrand, let your customers know what's going on. If they don't understand why you're doing it, they may lose trust and the relationship will be ruined. Explain why you're rebranding the business and how it will help you to move forward. If you're launching a new website or logo, encourage your customers to share their thoughts and opinions on it. This will make them feel valued and included, possibly strengthening your business relationship in the long run. Reassure your clients that your relationship will continue and the rebrand will not affect the work that you do for them.
Your Competition
If you're operating within a saturated market, you want to stand out from your competitors. To do this, check out the competition and note down their areas of strength and weakness. If you're not sure where to start, begin by collecting the logos of businesses that are similar to yours. Often, certain industries follow similar brand styles. This may be because a certain style works well; however, don't be afraid to break the mould and go in your own direction. This will make your brand stand out and show that you're different from your competitors. If you want to go in a similar direction to your competitors, that's fine too! Collecting these logos will show your designer exactly what you like and don't like, helping them to create a selection of relevant initial concepts for your logo.
Who is Creating Your Design
Before moving forward with your rebrand, you need to understand who is creating your design. If you're using an internal department, make sure that they're fresh and innovative enough to design something that stands out. If you're using an external agency, make sure that they understand your brand, target audience and key messages. As designers work in different ways, it can be good to have an initial meeting to discuss the project before moving forward. This way, both parties understand what needs to be done to achieve the ideal brand.
What Needs to be Rebranded
When briefing your designer, you'll need to state how many logo variations are required and where they will be used. If you have a diverse range of collateral, you may need several sizes and variations to meet your needs. As well as business cards, letterheads and company vehicles, you'll also need to consider your website and social media channels. Take stock of everything that will be rebranded so you can provide your designer with a list upfront. This will help them to design an effective logo and to provide an accurate quote from the get-go.
Typography
Typography is vital for making your brand stand out. The font you use can become just as iconic as the logo – sometimes even more so! While many fonts appear similar, they're actually as unique as fingerprints and should be a key part of your brand. Unfortunately, typography is often overlooked in modern design. For something unique and timeless, invest in a typography specialist.
Unique Images
If you're rebranding your marketing collateral and website, avoid using stock images where possible. With so many brands using the same stock images, they can start to become bland and boring. If possible, use a graphic designer and/or photographer to create a set of bespoke designs. You'll then have something unique to you that can be used throughout your brand on your website, social media and promotional materials.
Recognisable Aspects
Contrary to popular belief, a rebrand doesn't have to be totally different from your current brand. In many cases, it's more of a brand evolution. If your brand is well-established, it can be unwise to change everything about the design. Often, there are particular aspects that a brand is recognised for or that your stakeholders and customers are fond of. This is often the case with heritage and historic brands. Building a successful brand is all about building a strong image of your company. Before rebranding, choose a few key aspects to hold onto to ensure your brand is still recognisable – this may be a particular colour, style, slogan or brand image. Evolving your brand, as opposed to starting from scratch, will help you to retain your brand's identity while moving it into the present day.
So, there you have it – what to consider when rebranding. Before rushing into anything, take time to develop your core message and decide what direction you want to take the brand in. If your brand is well-established, consider keeping a few key aspects to keep your brand recognisable. However, don't be afraid to be bold and to think outside of the box.