Everything about LinkedIn Marketing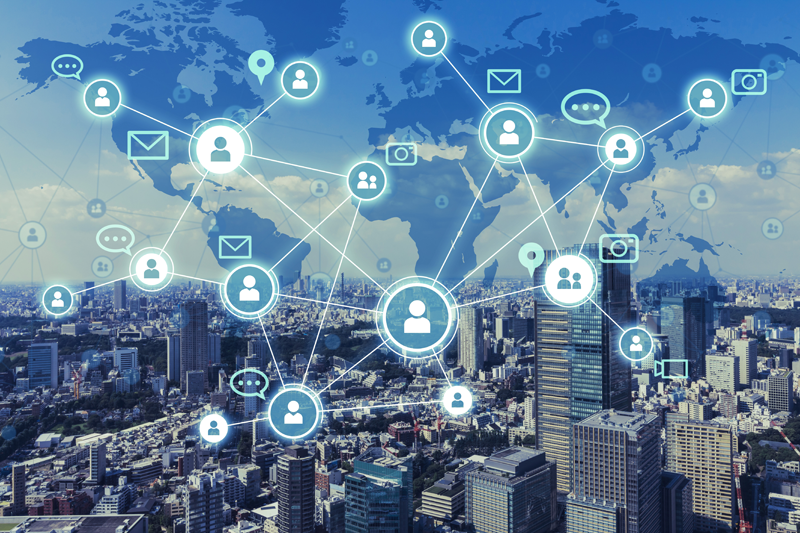 LinkedIn is a powerful social platform mainly used by professionals for networking in areas such as marketing, seeking clients for business opportunities, hiring competent employees and publicising awareness of their expertise.
As of October 2018, LinkedIn had 590 million registered members in 200 countries, with 250 million being active users. With this vast number of users within the LinkedIn space, it is expedient for any organization that aspires to gain more publicity. Access to this fast-growing professional hub will greatly benefit any business with the help of a digital marketing agency. Listed below are ten benefits of using the LinkedIn in marketing your business.
Generates quality leads for your website
One outstanding quality of LinkedIn is its professional 'charm'. If your business is looking for that quality lead to its website, LinkedIn is the right hub. A constant update of your business page with information about your products, services, innovations, achievements, clients and partners together with links that leads followers to your website can increase brand awareness. These leads will then generate traffic to your site and improve its SEO ranking as well. The LinkedIn bound traffic is also a significant algorithm metric in ranking your website.
Manages your professional identity
Are you trying to market your expertise and let the world know about your skills and professionalism? If so, LinkedIn provides this opportunity, whether as an individual or an organization. The LinkedIn interface is designed with the option to input information such as resume, work experience, education, skills, accomplishment and professional network.
Creates brand awareness
You can use the LinkedIn network to introduce your brand to the digital world by generating a LinkedIn account for your company. A personal account, as well as a company or business one, can be opened. LinkedIn users can also search for your brand directly from their account page or from search engines.
Build up your followers and interconnect with other users suggested to you by the LinkedIn network. A company LinkedIn page can help your business grow by sharing relevant posts. Innovations and trends about your organization can be posted and feedbacks from your customers can also be shared to promote your producer-consumer relationship.
Provides trustworthy credibility
LinkedIn has created the "Recommendation" feature as an interactive menu between users. People can recommend your product and services as well as your job experience. A high recommendation will earn your organization trust and credibility from potential and existing clients. Recommendation boosts your sales and patronage especially from potential customers who seek users' views about a product before making purchases.
Showcases your accomplishments
Achievements are meant to be boasted about. It shows professionalism and reputation. For instance, if your company sold a range of products to a high profile company or a government supported program, why not share such an accomplishment? It will give potential clients the impression of what you can offer. Share information such as successful businesses conducted and projects executed using write-ups and pictures.
Reveals endorsements
LinkedIn allows individuals, as well as professionals, to endorse their works, projects, skills, services and products; acting as a social proof for their expertise. Everyone who views your profile sees these endorsements for an impression of how qualified and competent your company is. Endorsements can also boost your chances of attracting partnership from other organizations who are impressed by how much people love your brand.
Provides connections
When developed, the main aspect of LinkedIn was to form professional connections whilst also serving as a digital business tool. LinkedIn marketing will give your business the desired contact with individuals, companies or partners to suit your line of business and its products and services.
The LinkedIn program is developed to use a search engine to source similar organizations or individuals sharing common attributes to your profile. For example, if your profile page is edited to show that you occupy the position of a manager in a farm business, LinkedIn connects you with individuals who are managers or exhibiting managerial qualifications or links you with professionals in the agricultural industry.
It also helps you connect with people who share a similar educational background and those who majored in your field and related profession. LinkedIn also shares connections with those in your phone contacts and friend list by giving you suggestions of "people you may know" that is linked with your mutual connections. You can click on the "follow" key and get connected to them.
Saves cost
A capital-intensive aspect of your business operation is creating brand awareness campaigns. Paid ads are not cheap and can gulp a large amount of money from a startup company. It costs nothing to open a LinkedIn account where you can post content about your goods and services. You are only required to source the contacts and start sharing information about what your business can offer. Share business' skills and ask your followers to endorse them.
Provides round-the-clock services
LinkedIn can provide the all-day-all-night services needed to be rendered by your organization for followers and potential customers to access your services. Users can visit your business page at any time to view your professional service profile and learn more about the company. You don't need a front desk officer to attend to customer requests as LinkedIn offers a 24 hour, seven days a week online service.
Easy recruitment
LinkedIn is the most used platform when it comes to human resources and is very useful for hiring the best and competent employees. It will help your HR team oversee aspects of employment such as compliance and recruitment. Planned recruitments can be posted as job ads on your LinkedIn page where applicants can apply, and qualified individuals can be scheduled for live interviews.
Applicants connect to your LinkedIn page where their skills and professional background can be previewed before personal interviews. This offers the opportunity to hire competent hands to take your business to greater heights.
The benefits you can gain from using the LinkedIn are outstanding. It may be the key to unlock business success to earn that desired multi-million contract. Why not register today and explore the LinkedIn space?