Best practices for SEO marketing techniques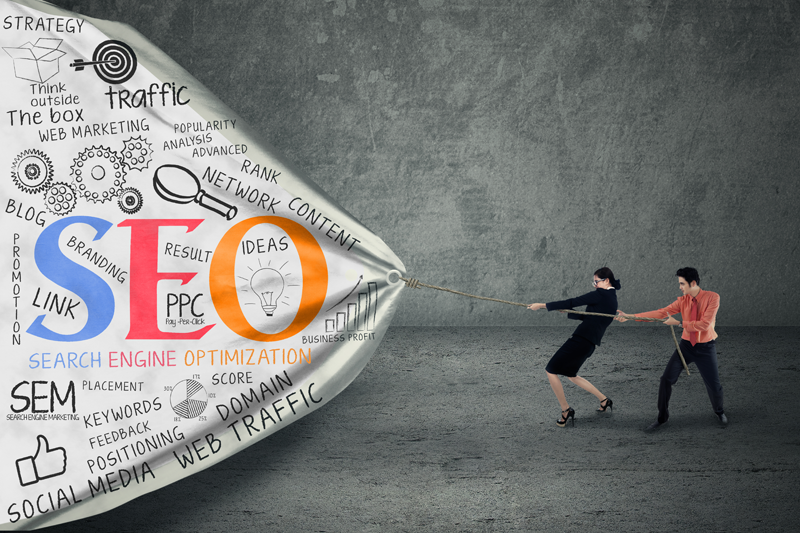 SEO remains one of the most cost-effective digital marketing techniques for marketers, businesses, and publishers. Not only does this form of marketing have very good returns on investment, but the results are also very long-lasting.
Due to the effectiveness of SEO marketing, many marketers have resorted to attempting to cheat search engines by using Black Hat SEO techniques. This cheating mainly focuses on creating content to manipulate the search engines and to get higher rankings on the Search Engine Result Pages (SERPs). Instead of optimizing content and providing value to users, they focus more on stuffing pages with keywords or obtaining thousands of backlinks from low-quality sites.
Such techniques are hated, and punishable by Google and is one of the reasons Google changes its algorithm often. They do not want the cheats to win the SEO game, and they want users to have the best web browsing experience.
To avoid your website getting penalized by Google, practice some or all of the following SEO marketing techniques.
Use white hat techniques
White Hat SEO techniques involve providing value to rank well on Google. They are what every webmaster should practice and are the opposite of Black Hat SEO.
White Hat techniques include practices that are within the guidelines, terms, and conditions of search engines like Google and Bing. They are all about improving the user's experience, providing value, information, and solutions to problems. Not only does Google embrace such practices, but users also benefit from them.
Write informative content
Creating problem-solving, high quality, unique content is often regarded as the most important White Hat SEO practice and for good reasons: Content is what users consume; it informs users, and it is the bedrock of the web experience. Content can be created using videos, text, pictures or infographics. Pretty much anything users can consume.
So how do you create good, original content? The first step to creating great content is keyword research. A thorough keyword research ensures you create content for your ideal consumers or readers. Keyword research tools like SEMrush, Google Keyword Planner, and Ahrefs come in handy because they will tell you the topics your audience is searching for, as well as provide you with the keywords with high commercial intent.
Keyword research also shapes your content idea and tells you what topics will make it easier for users to find you online. It generally provides an idea of how and what you should write.
Avoid keyword stuffing
Having the right keywords is one thing but using them correctly is another. By all means, content writers of any niche should avoid overusing keywords. Keyword stuffing is one annoying Black Hat SEO practice that was rampant few years ago. Back in the day when keywords were a much important ranking factor, content creators would carelessly throw as many as they could into their blog posts. No doubt this produced a terrible user experience, but it ensured ranking on first page results; therefore, a lot of people did it.
Realizing this was not great for users, Google introduced the Panda algorithm to tackle keyword stuffing and later, the Hummingbird algorithm, which places more emphasis on context and meaning of search queries than the keywords alone. These algorithm updates hit many sites hard with a sudden drop in ranking.
So, by all means, avoid using your desired keywords more than six times in one post, rather find alternative and relatable keyword phrases that are also popular.
Add unique images & videos
Once, you have your desired keywords, you can then shape your content. Your keyword research would have already revealed to you the best topics to write on. Now, all you need to do is create the type of content Google loves – high quality, informative content with images and videos. According to research, posts with images garner an average of 43% more shares on social media than posts without images.
For inspiration on which images to add, start by studying your competitors' web pages. Ask yourself whether they lack high quality and unique images and videos? If they do, here is an opportunity for you to include amazing pictures and videos to stand out more. Rather than using the standard images from online photo libraries, take your own pictures to give your readers a more personable experience.
Find innovative ways to get content ideas
Nobody wants to read the same re-written content over and over again. Most users are looking for answers that are different from the rest. To make your content more memorable, find innovative ways to get content ideas.
When searching for content ideas, the best way is to Google your keyword and study the content on the first page of the search result. Why? So, that you can write something better.
There are several other ways you can get content ideas. You can also seek inspiration from bloggers or influencers in your industry or ask colleagues at work. If for instance, you are writing a post on "reducing anxiety in workplace," you can consider asking your colleagues the main steps they may take as individuals. This way, you can ensure that your content will be unique and not a mirror image of what is already online. Your content will also be more relatable, informative, and relevant.
Promote Your Content
Once you have written your masterpiece, you can again reach out to the influencers, bloggers, and colleagues that helped you out with content ideas and ask them to share your work on their social media pages. They are most likely to oblige since they also invested in the creation of the article.
You can also send an email to every employee in your organization and ask them to share your work with their followers. This is an excellent way of starting a social media buzz for the article.
Another but a more expensive option is to run a social media ad campaign. You can set this up on your own or hire a top social media marketing company to manage the ad for you.
Participate In Guest Posting
Taking part in guest posting is a great way to promote your brand, latest products or blog posts. This technique allows your work to appear on sites your target audience visits regularly.
If you are new in an industry or niche, guest posting can help introduce you to your ideal audience. People can start talking about you and your brand much faster if you write a high-quality post on a bigger platform, than simply just blogging on your website.
Asides from becoming known, one vital aspect of guest posting, especially regarding SEO, is getting high-quality backlinks. Google ranks websites based on the number of quality links pointing back to them. So, while guest posting on sites like Forbes, Huffington Post, and Entrepreneur gives you lot of credibility and visibility, they also boost your ranking on Google thanks to high-quality backlinks to your website.
Post Consistently
To rank high on SERPs, you must post frequently and consistently. Consistency makes the user experience better as they know when to expect a post from you and they look forward to it.
Google loves fresh posts, and frequent blog posts mean that search engines spiders will crawl your website on a regular basis. Also, blogging consistently helps you become a better blogger. See it as if you are exercising. The more you do it, the better you are at it.
Conclusion
The best way to rank high on search engine result pages is to blog or write for users and not necessarily for search engines. The above practices, if followed correctly, will help you achieve your search engine marketing targets.