A Guide to Using Canonical Tags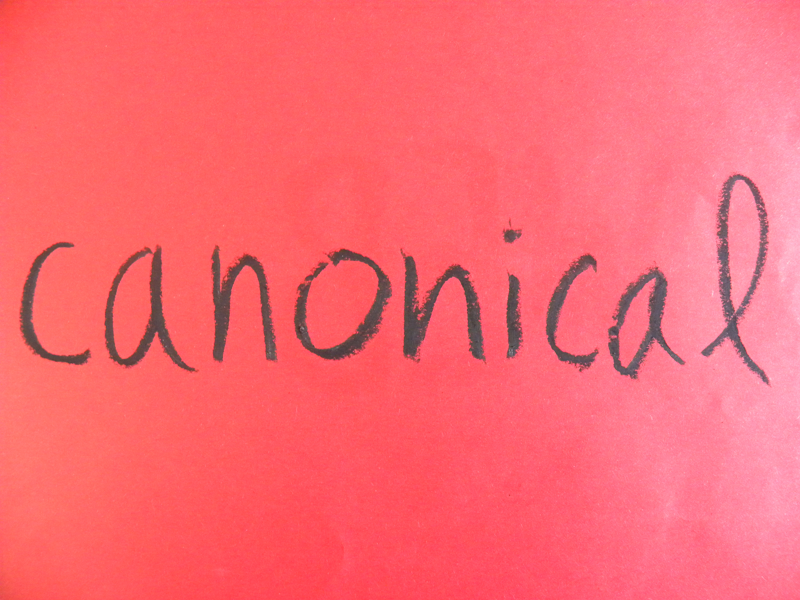 Optimizing pages on a website are always the top priority for any website owner. Canonical tags are a major SEO booster for websites seeking to get high rankings and more organic traffic through search engines. Unfortunately, just very few website owners actually make use of canonical tags which they can use to direct any search engine to the content that they want the web crawlers to index.
In this article, we'll be sharing the benefits of canonical tags and showing you when you can use it. Although the assistance of an SEO agency will come in handy when implementing canonical tags, nonetheless, it's first useful to understand how and when to use them. So, let's dive into the meaning of canonical tags.
What are canonical tags?
Canonical tags (also known as rel canonical, canonical URL tag or link canonical tag) are used by search engines to identify content that is authentic and content that is not. This makes it easy for website crawlers to index web URLs with original content rather than indexing URLs with duplicate contents. These meta tags are usually placed in the Hypertext Markup Language (HTML) header of a web page.
Search engines use these canonical tags to select URLs with the best original content and adding them to the search engine results page (SERP). Without these tags, search engines would be forced to display a cluster of duplicate content from different URLs on their results page which will affect the user's satisfaction level.
Duplicate content not only includes a word-for-word replica of a website's content being displayed on another website, but it also extends to other instances where a website's URLs are also copied. For instance, running a website with paginated content and multiple URLs created on e-commerce websites to ease the use of filter options. Other examples include domain names opening with HTTP, HTTPS and www or other kinds of special URLs for mobile devices (usually having "m.domainname" or special URLs for domains with multiple URLs for specific countries).
As the website owner, you must first decide on the URL you want web crawlers to index and implement theses canonical tags correctly. Otherwise, you might have issues with the overall ranking of the website on search engines. However, if you are using WordPress or other content management systems, you might worry less about having to deal with duplicate content. This is in comparison to websites built from scratch without a decent content management system in place.
3 benefits of canonical tags
1. Avoid being penalized for duplicate content
Search engines are always looking out for search results that would satisfy users, especially for the first page – that's why they often penalize websites with duplicate contents. When web crawlers go through your website and find the same content on multiple pages, these bots are usually confused.
They would automatically assume that one of those pages copied the other and would penalize both because the website crawlers would assume you are intentionally creating copies with the hope of getting more traffic to the website.
2. Improve website ranking on search engines
If web crawlers go through more pages of your website, a higher number of your webpages will get indexed. Properly implementing canonical tags increases the chances of being indexed by web crawlers which directly improves the overall ranking of the website on search engines.
This also can help websites generate more organic traffic frequently. With a good landing page and content marketing strategy, they can convert a larger percentage of this organic traffic to leads or sales.
3. Improve the quality of website links
Putting a canonical tag on pages of your website helps direct traffic to a single URL rather than multiple URLs with the same content. This way the URL will be strengthened because of the quality of traffic on it. Search engines are continuously on the lookout for such URLs because it indicates that the website visitors find the content to be relevant enough for them to keep coming back. And, the more visits and clicks you get on a web page, the more attention search engines will give your website. So use canonical tags to clean up your website to get more concentrated traffic on the important URLs of your website.
When to use canonical tags?
If a website is showing the same content on two different URLs this has to be fixed immediately, especially if it is not for the purpose of making it easy for website owners to filter contents (as in the case of E-commerce websites).
For E-commerce websites creating multiple URLs for filter options, use a canonical tag to direct web crawlers to the original content and original URL so you can avoid being penalized and blacklisted on search engines.
The same thing also applies to websites with paginated content. If there is a view all page, the canonical tags should be used on this page to inform web crawlers that the content on the "view all" page is the authentic one. If there's no view all page you can use the canonical tag on the first URL page of the content in addition to rel=next and rel=previous. And do the same for other pages. (For more guidance on this use the Google webmaster tool).
For specific URLs either for mobile views or for specific countries (as mentioned earlier), you have to use rel=alternate to indicate that the URL is an alternative of the main URL page. (Google also has a guide on creating multilingual websites so you can rank better on search engines). Also, if the website opens with the same content on HTTP, https, and www, this can be fixed with canonical tags.
It is very important that after making all necessary adjustments you test all these URL pages to ensure that they are properly working as they should. Often times implementing any change in the header Hypertext Markup Language (HTML) of a page without careful attention can bring more harm than good to the website's overall SEO.