10 Benefits of Twitter Marketing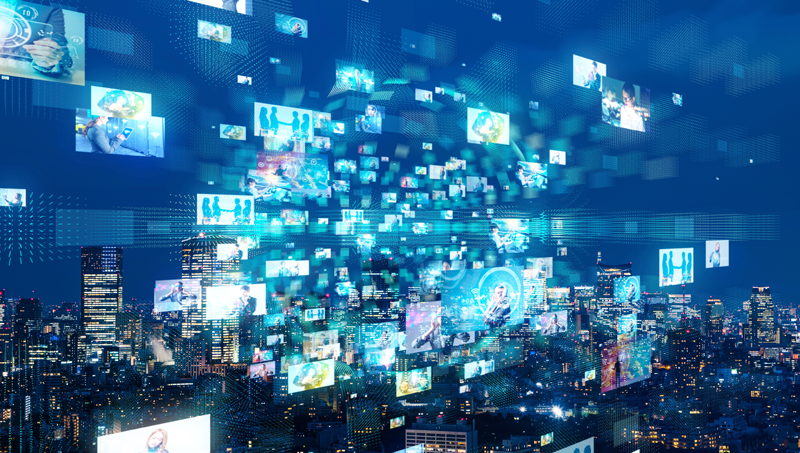 The success of modern marketing now revolves around the employment of social media marketing. According to Statista, in 2019, it is estimated that there will be 2.77billion web users around the globe, up from 2.46 billion in 2017. And in 2017 alone, 71 percent of internet users are on at least one social media platform. Amongst these users, 335 million of them own a Twitter account.
Twitter is a social medium application where users can post short messages called tweets, across to millions of Twitter users around the world. Although very popular, when using Twitter, many businesses are still confused about how this social media platform can help their business.
The good news is that Twitter is a very useful avenue to reach out to potential business customers and business partners through electronic means of a marketing campaign. It also offers users the opportunity to get their brand, content and services to potential customers. However with the help of a reputable social media marketing agency, the below ten benefits of using Twitter can come to light on your business; especially if you are looking to take your business to your desired goals of profit and customers satisfaction.
1. Boosts brand awareness
Any potentially successful brand needs a robust online recognition. Having spent a lot to come out with your brand, it is worth the effort to introduce it to the people who are likely to be your prospective customers. Introducing your brand through Twitter increases the extent to which customers are familiar with the qualities and image of your goods or services. It is a key consideration to the consumers' behavior towards recognition of a product and the decision to make purchases. Brand awareness helps to distinguish your content from the competition on the market.
2. Propels website traffic
The essence of a digital marketing campaign is to get your product to your target audience and make them follow leads to your site's landing page; where they are guided to make an action such as a purchase or an enquiry. Your online presence should not just merely exist; it is there to drive as many as possible followers to your website.
The rate at which visitors engage in your site will also determine the chances of achieving the critical objective of your company which is to maximize profit. Apart from the e-mail marketing strategy, the use of Twitter can build your web traffic significantly. Posting blogs about your content in an interactive manner will engage your followers and optimize your call-to-action when they eventually visit your web page.
3. Boosts search engine optimization (SEO)
Search engine optimization (SEO) is the discoverability of your brand or product in the web using search engines. Search engine optimization using social media is the latest search algorithm that is introduced to score your SEO.
Twitter content sharing such as website links, gives the advantage of driving Twitter URLs to your domain which can boost your sites SEO ranking on Google and other related online search engines. It is a fact that 97% of online consumers today search online before shopping. The success to which your brand is discovered on the web will determine its profitability. A significant boost of your SEO will in return boost the traffic to your site.
4. Aid with acquiring influencer marketers
Influencing marketing is the process of building relationships with individuals or organizations that can influence your target audience in making decisions to favor your business success. They include the press, bloggers, high profile executives, industry analysts, consultants, financiers and individuals that have a large number of followers on their social media networks.
Twitter is renowned for its vast presence of personalities who can shake up the web by providing social media trends in various works of life. Creating a niche on Twitter that comprises of influencers who share similar views about your content and who mentioned patronage of your product on their blogs can help project your brand's awareness to their numerous followers; especially those who have built trust and reputation as a result of their personality.
Influencer marketing will also help to promote awareness of your products, saves you the cost of marketing, increases your Return on Investment, brings credibility and reliability of your brand, increases the decision to make a purchase by your potential consumers and brings significant leads to your website.
5. Helps manage your online reputation
Getting your followers to know about your brand is not just enough to keep them making a decision. You need to build your reputation with them through regular content sharing. If your brand is into research, it is essential to let them know about innovations and get them involved in the process if possible.
Twitter can be used to monitor sales and to get feedback from your followers who once made purchases of your product. Welcoming either positive or negative feedback about your brand will help build trust. Trust also builds a good reputation. Tweets and retweets of your content can also provide a more detailed information about your online reputation. Your business will have an idea when your content or blogs are mentioned as well as monitor people's reactions in real-time.
6. Promotes your blog content
If your business comprises posting content such as blogs, presentations and journals, Twitter can help you expand your content effectively by giving you the platform to reach numerous users sharing the Twitter app.
As Twitter blogs also drive traffic to your webpage, try to post blogs that contain your URL that can lead your followers to your website where they can get detailed information about your content. Mention your blogs using hash-tags such as #businesstips. The hashtag is the engine on which tweets are widely passed within the twitter community.
7. Cost Effectiveness
A marketing campaign is a business strategy that is cost-demanding. It will take you hundreds of dollars to get your product across using paid advert campaigns. However, using Twitter will save your organization the cost. Twitter provides their users with the ads self-service platform as well as the option of promoted tweets and promoted accounts for organizations to drive marketing campaigns.
All you need to do is open a Twitter account and build your followers' community where you can take your brand awareness campaign. You can effectively do this using a mobile device and subscribed to an internet provider which is less costly compared to paid adverts on radio or TV.
8. Assists with selling your expertise
Your Twitter handle is an effective medium to promote your expertise. It gives you the opportunity to establish a relationship with clients who are seeking your service. Twitter helps you build your professional online presence and guides you in connecting to people in your field where ideas and useful thoughts can be shared, adding value to your professional look. Tweets which talk about your skill can propel followers to your posts where you can be hired or target your potential clients. You can also link other professional social apps such as LinkedIn when setting up your Twitter account.
9. Acquiring feedback from customers and followers
Customer feedback is a key factor to build your brands reputation. It creates the environment to get the views of customers about your brand. It helps you measure customers satisfaction after consuming your product. it can also help you create the best customer experience.
Twitter also offers the opportunity to reach your customers through live chats where they can ask questions about your product or seek professional advice on using your brand. A bit like a front desk service. This will improve the branding of your product and serve as a better way to render your services to your clients.
10. Audience demographic
Twitter can also provide a demography of your target audience. This targeting marketing can help you take your marketing campaign to your desired audience best suited to consume your product.